June 27, 2016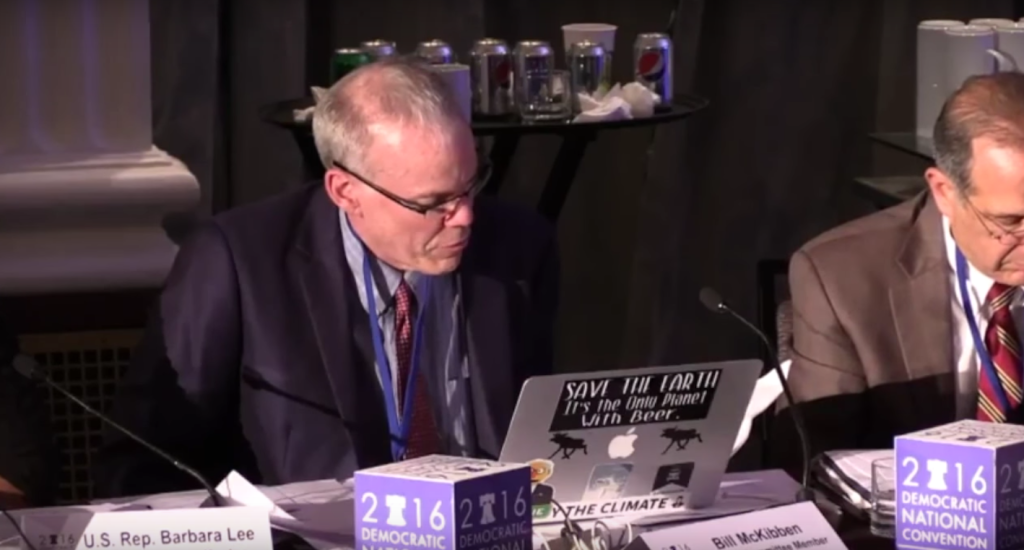 On Friday, Bill McKibben proposed three amendments at the Democratic National Committee (DNC) platform committee that would have pulled the Democratic Party far to the left on energy. All three failed, dealing a blow to him and his dangerous agenda.
The first amendment would have banned fracking nationwide, the second would have committed the party to keeping 80 percent of fossil fuels in the ground, and the third would have endorsed a carbon tax.
The committee voted each down 7-6.
Watch the Core News mashup of the votes:
McKibben has been aggressive in pulling the DNC to extreme positions on energy, but his efforts ultimately fell short at the platform committee.
Still, presumptive Democratic nominee Hillary Clinton has tacked further to the left on energy in this cycle than many expected. She pledged to put coal miners out of business in March and has cozied up to a group that wants to end American oil and gas production.
Even though McKibben failed at the platform committee, he will no doubt continue to use his prominent 350.org to push a radical platform. McKibben's past policy positions include advocating for one-child families and instituting a $1-per-gallon gas tax as a proper response to 9/11.