June 28, 2016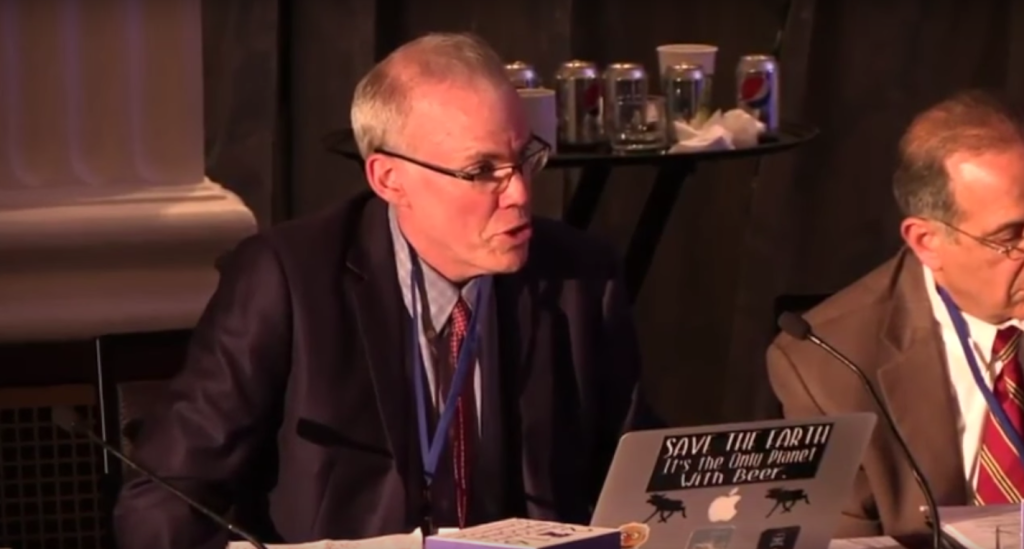 On Friday, Bill McKibben's radical amendments to the Democratic National Committee (DNC) platform failed in successive 7-6 votes. Despite the failure of his proposals, McKibben vowed to press on with his dangerous agenda in a Politico Magazine op-ed that has made waves this morning.
During the committee meeting, McKibben had proposed amendments to the Democratic Party platform that would have supported a nationwide fracking ban, kept 80 percent of fossil fuels in the ground, and endorsed a carbon tax.
Core News produced a mashup of the votes failing in committee:
These failures do not seem to have deterred McKibben from pushing his flawed ideas. His op-ed criticizes the team of presumptive Democratic nominee Hillary Clinton and suggests Clinton's "centrism" cannot win in November:
In other words, the Clinton campaign is at this point rhetorically committed to taking on our worst problems, but not willing to say how. … No one wants Trump to win. But many of us look at the Brexit vote and see that unenthusiastic centrism has a hard time beating zealous craziness. We need unions and working people and environmentalists fully engaged this time around, backing the Democrats with passion and energy.
Though McKibben preaches party unity, his agenda is dividing the Democratic Party. Politico's Morning Energy reports several Democrats are upset that the party is ditching the "all-of-the-above" strategy of past nominees, including President Obama:
It should come as little surprise that the DNC's plan to jettison an "all-of-the-above" energy policy from the Democratic Party's platform is not sitting well with everyone in the party. Sen. Heidi Heitkamp said it would not be a good idea to abandon that phrase in the platform but suggested she would ignore the new plank. … Sen. Joe Manchin struck a similar note.
It's clear that while McKibben suggests he's committed to electing a Democrat president, he's far from ready to budge from his extreme positions on energy to do it.