June 29, 2016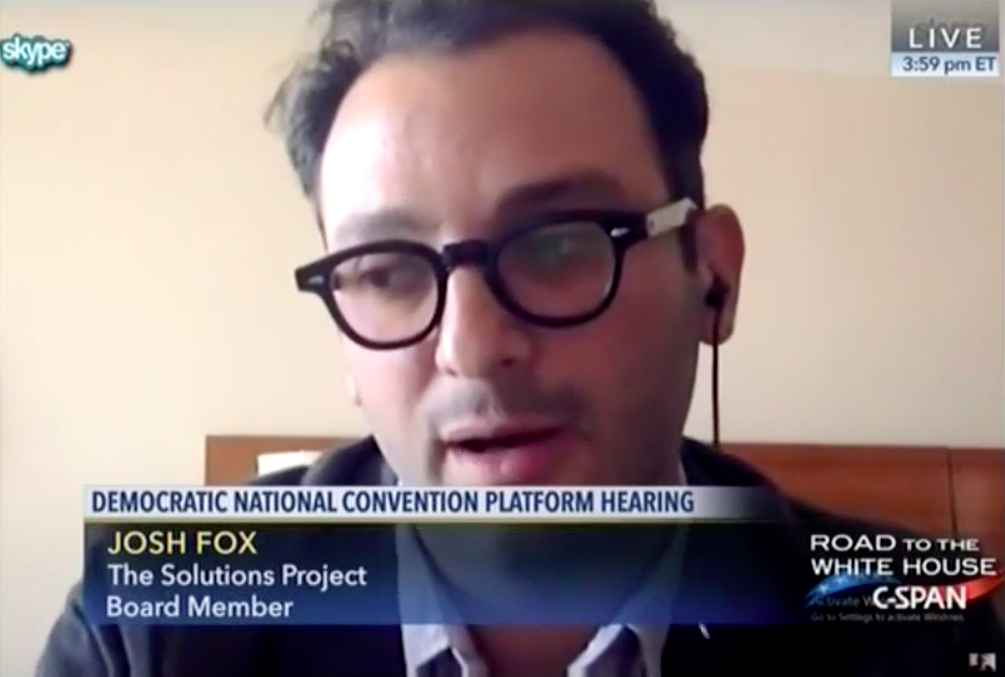 Josh Fox, a director and environmentalist, released a new film to HBO on Monday. Though at least one review calls the film "dated and depressed," it is Fox's more recent activity at the Democratic National Committee (DNC) platform committee that grabbed attention.
Earlier in June, Core News captured Fox urging the DNC to design its platform so that natural gas "can't survive" in America.
A Core News analysis finds that Fox has a long history of radical positions on American energy.
Fox is perhaps best-known for his documentary Gasland, which "contributed to anti-fracking mobilizations" around the country in 2010. The movie had several run-ins with fact checkers, including the liberal Daily Kos – not once, but twice. Pennsylvania's environment secretary, who appears in the film, called it "fundamentally dishonest."
Fox is also an activist, though. He said he "can't stop crying" after gas drillers cancelled leases with residents of northeast Pennsylvania in 2013, adding he "WON'T STOP UNTIL WE WIN EVERYWHERE."
What Fox left out is that landowners lost $187 million in cancelled leases, which Fox helped inspire.
From the Philadelphia Daily News:
In Wayne County, for example, two large energy companies that leased more than 100,000 acres at the height of the boom in 2009 – a move that promised to pump at least $187 million in lease payments into the Pennsylvania economy – announced earlier this summer that they now are canceling those agreements. The official reason was an ongoing drilling moratorium by the Delaware River Basin Commission, but officials also cited the depressed market for natural gas and a desire to drill instead for oil elsewhere.
Fox also has at least one arrest on his record, at a protest organized by the Beyond Extreme Energy group that also pickets at the homes of energy officials.
Although the DNC did not support a nationwide fracking ban for this year's platform, it is activists like Fox who will continue to pull the Democratic Party to the far-left on energy.