June 29, 2016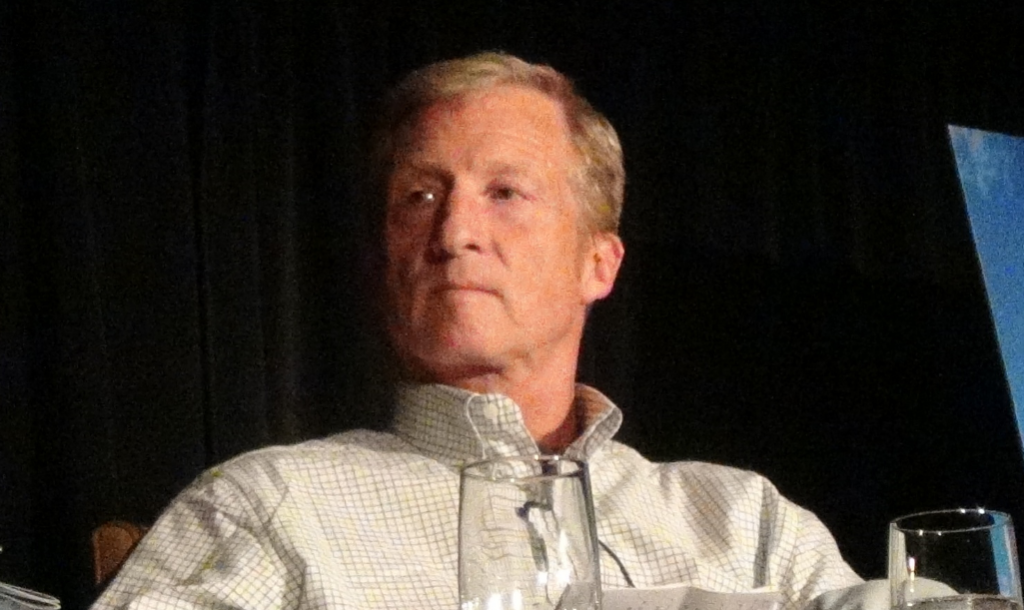 Earlier this week, the Los Angeles Times published an analysis of Tom Steyer's big spending in 2016 and his gubernatorial prospects in 2018.
The paper's interview with Steyer, though, reveals the full extent of the billionaire's political ambition – "long-harbored," according to Politico.
The LA Times reports:
By 1998, when Democrat Al Checchi was trying to parlay his millions into the governor's office, something like 19 similar top-of-the-ticket candidacies had ended in loss. I mentioned this to Steyer the other day during an interview in Long Beach, where he was spending a sunny Saturday shaking hands with Democrats gathered for a party meeting at a beachside hotel. By now, I added, it must be up to — what, 30? "Thirty-one," Steyer said, with the kind of mathematical precision that probably drove his success as a hedge fund manager. "You counted?" I asked. "I think that's the number that someone told me," he said, smiling. "I didn't count. Someone told me that."
Steyer has clearly done his homework, as California's 2018 gubernatorial election draws near. The Times goes on to reveal the extent of Steyer's now-vast political network:
That someone could be one of the handful of political consultants now working for Steyer, or one of those working on 208 college campuses as part of his $25-million national effort to register millennial voters this year. Or one of the Steyer staff in seven swing states where the presidential contest and control of the Senate will be decided in part by the labor voters he's also trying to turn out.
Of course, to win the prized governor's seat in California – or even make it past the primary – Steyer will need to undo the wedge he drove between Big Labor unions over his opposition to the Keystone XL pipeline.
Whether he runs or not, Steyer is likely to keep spending big money trying to elect Democrats. He spent $60 million on a "less than stellar" effort in the 2014 midterms, and has spent at least $11 million so far in the 2016 cycle alone.