July 19, 2016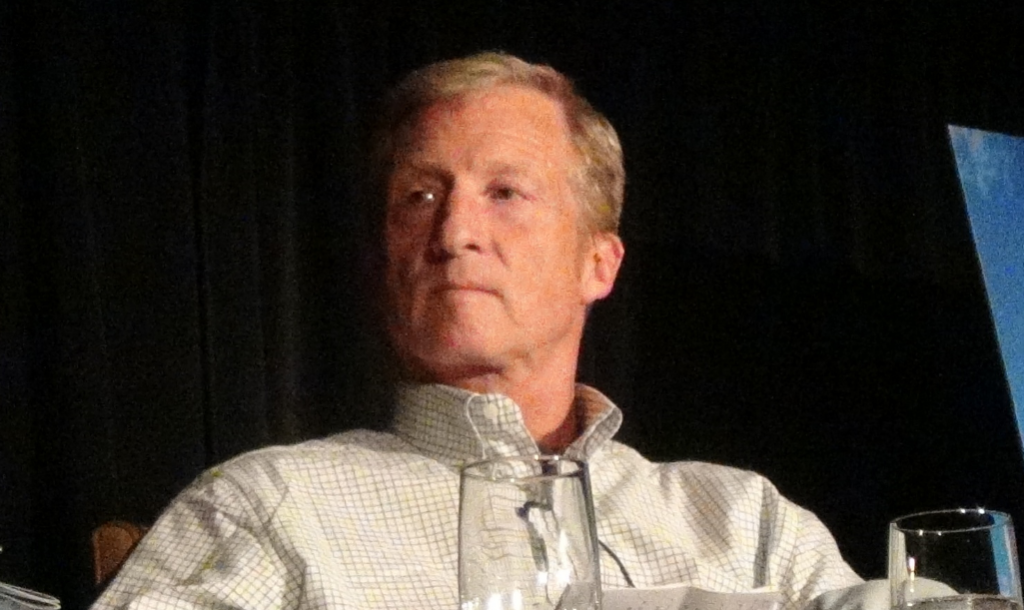 Tom Steyer, the billionaire hedge fund manager, political donor, environmental activist, and prospective political candidate, is the radical money man bankrolling Hillary Clinton and the Democrats' campaign efforts to enact an extreme environmental agenda through his NextGen Climate PAC.
Steyer, who endorsed Clinton last month, has already vowed to spend more to help elect her in 2016 than he did in 2014, when he became the #1 political donor in America, spending more than $74 million. Steyer's massive political donations have allowed him to essentially dictate the Democrat Party's environmental policy, forcing them to adopt his radical environmental agenda, including adding a "once-unthinkable" national tax on energy to the Party platform.
Ironically, Steyer's unprecedented political spending actually wouldn't be "possible had he not reaped a fortune" by investing in fossil fuels – the very same energy sources he now works to outlaw.
Steyer admitted his investment firm, Farallon Capital Management, had invested in fossil fuels under his watch:
"And it's true—Farallon did make fossil fuel investments under my watch."
In 2009, Farallon reaped a "large profit" from its investment in an Australian coal mine that will generate "30 million tons of carbon" annually until the mine shutters in 2030.
"An executive involved in the original deal estimated that Farallon earned tens of millions of dollars. Farallon remains an investor in Maules Creek to this day. Mining at the site, expected to start in 2015, will last up to 30 years, yield as much as 13 million tons of coal a year and generate about 30 million tons of carbon dioxide a year, according to Ian Lowe, the former head of the School of Science at Griffith University in Queensland, Australia."
In the early 2000s, Farallon netted a "hefty return" after offering high interest loans to a group of investors to purchase Indonesian coal mines. According to executives familiar with the business dealings, coal production increased exponentially from nine million tons in 2004 to 20 million tons in 2012 to generate revenue to repay the loans.
After divesting from fossil fuels, Farallon remains responsible for "tens of millions of tons of carbon pollution".
"But an examination of those investments shows that even after his highly public divestment, the coal-related projects his firm bankrolled will generate tens of millions of tons of carbon pollution for years, if not decades, to come. Over the past 15 years, Mr. Steyer's fund, Farallon Capital Management, has pumped hundreds of millions of dollars into companies that operate coal mines and coal-fired power plants from Indonesia to China, records and interviews show."
More recently, Steyer has spoken glowingly of renewable energy technology, calling it "a big business opportunity," and invested millions in renewable energy companies. It's no surprise then that he's now spending big on Hillary Clinton and other liberal to enact policies that will reward green energy investors like himself.