July 22, 2016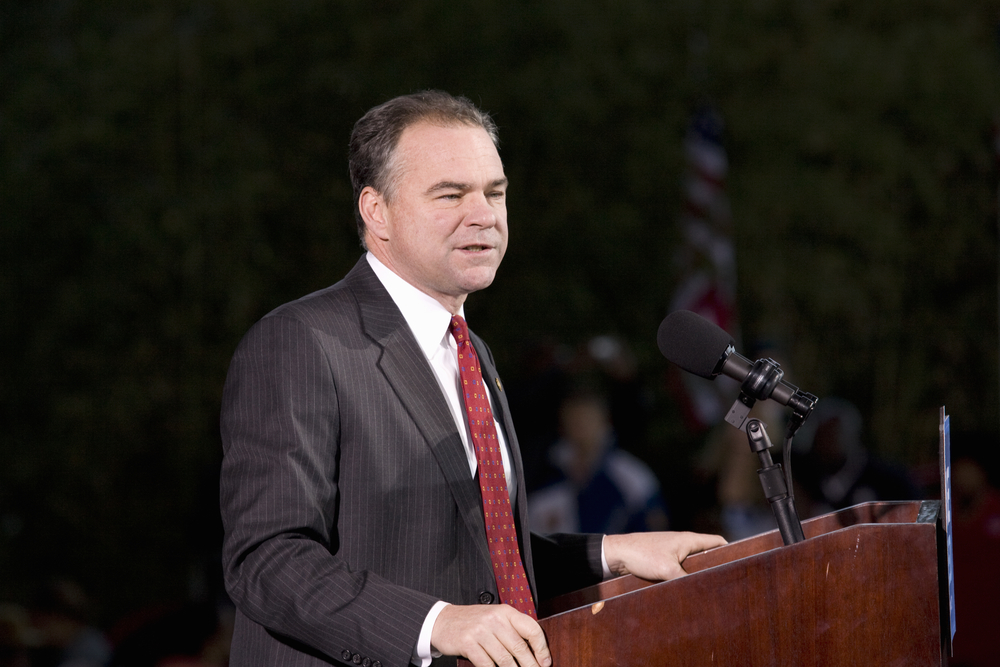 Today, Hillary Clinton wiped her leftward shift on environmental issues clean by selecting Sen. Tim Kaine (D-VA) to be her running mate.
Environmentalists, already skeptical of Clinton's new shift on energy, will surely be disappointed by Sen. Kaine's environmental record:
Kaine, however, has also supported offshore drilling in the Atlantic—contradicting Clinton's position—and supported a bill to fast-track the construction of natural gas terminals. Even fossil fuel interests have taken a liking to him.
Further stoking their disappointment is the fact that the fossil fuel lobby is a big fan of Sen. Kaine:
Miles Morin, Executive Director of the Virginia Petroleum Council: "We're encouraged by the reasonable approach he's taken on oil and natural gas, that he hasn't been swayed by politics and ideology."
Jason Kowalski, policy director of the Bill McKibben-backed 350.org – which champions the "unrealistic," "naïve," and extreme "keep it in the ground" anti-fossil fuel movement – is concerned with Sen. Kaine's record. He advised Clinton to rally the left wing and solidify her leftward shift on energy by selecting an anti-fossil fuel running mate:
"If Kaine is the pick, Hillary will need to stake out much clearer positions on drilling, fracking, and new fossil fuel infrastructure." 
R.L. Miller, Climate Hawks Vote co-founder and chairman of the California Democrats' environmental caucus, offered a "resounding, 'meh'" over Sen. Kaine's record.
Further, natural gas opponents will continue to pressure Clinton and Sen. Kaine on their views of natural gas:
Bold Alliance founder Jane Kleeb: "We are not naive and know we still have a ton of work and convincing for both Clinton and Kaine on natural gas. That it's not the bridge fuel everyone thought, that using eminent domain to build export pipelines has to end, and that if we are going to live up to our climate goals we can not keep building pipelines and digging up fossil fuels."
For months, the Environmentalist Left was warming up to a potential Clinton presidency. Clinton's efforts to woo them may be wiped out with today's VP announcement. Given the fossil fuel industry's affection for Sen. Kaine, and his support for offshore drilling, it is safe to say that Clinton has burned her environmentalist bridges.