July 26, 2016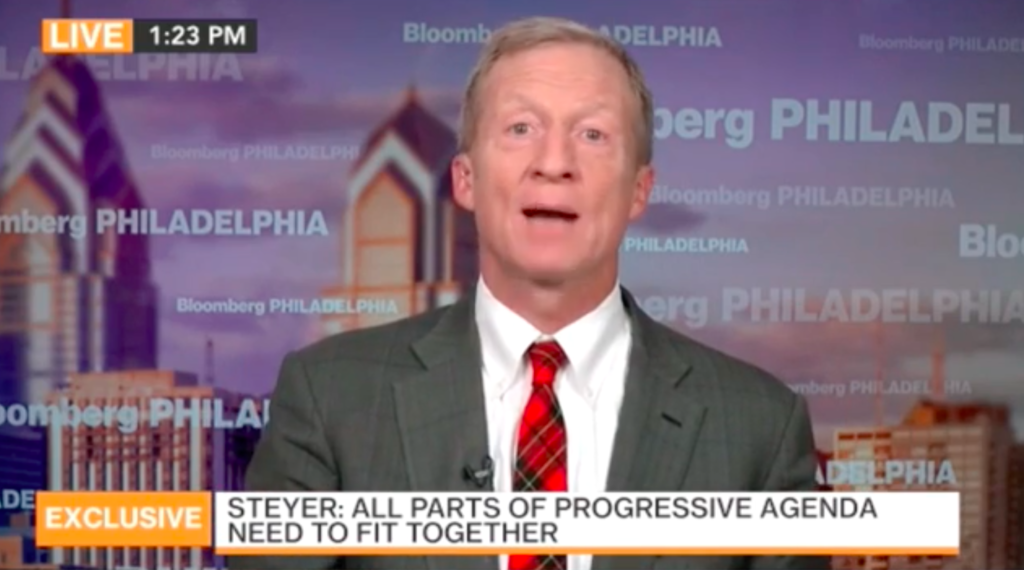 On Monday, billionaire and former hedge fund manager Tom Steyer had the gall to denounce money in politics on Bloomberg.
See the video and a partial transcript below:
STEYER: And let me say one thing about campaign finance. We believe that Citizens United was a terrible decision. We believe that it should be overturned. We believe that there is too much emphasis on money in politics.
Steyer's searing criticism of big money in politics is ironic, especially given a late Monday E&E report that sheds light on how much the Democratic Party likes Steyer's checkbook.
More from E&E:
By May 6, DNC staffers appeared to be getting antsy. "I'm just not really sure what the holdup is on [Steyer's] part," Stowe wrote to Jordan Kaplan, DNC's national finance director. He added, "I don't want to push them to write and they only max out instead of doing the big check."
The email was one of many released by WikiLeaks in last Friday's news dump. In another email, Steyer was one of six names on a shortlist of who should "play golf with POTUS."
Now, Steyer's political ambition is no secret – he has toyed with the idea of running for governor of California in 2018. What is still unknown is whether or not Steyer's checkbook will be able to buy the access he needs to run. Golf with President Obama, though, seems a good start.
Steyer has already committed tens of millions to elect Democrats this fall, after being the largest political donor in 2014 when he spent $74 million. If he opposes money in politics, like he says, it looks like he is the biggest part of the problem.