July 27, 2016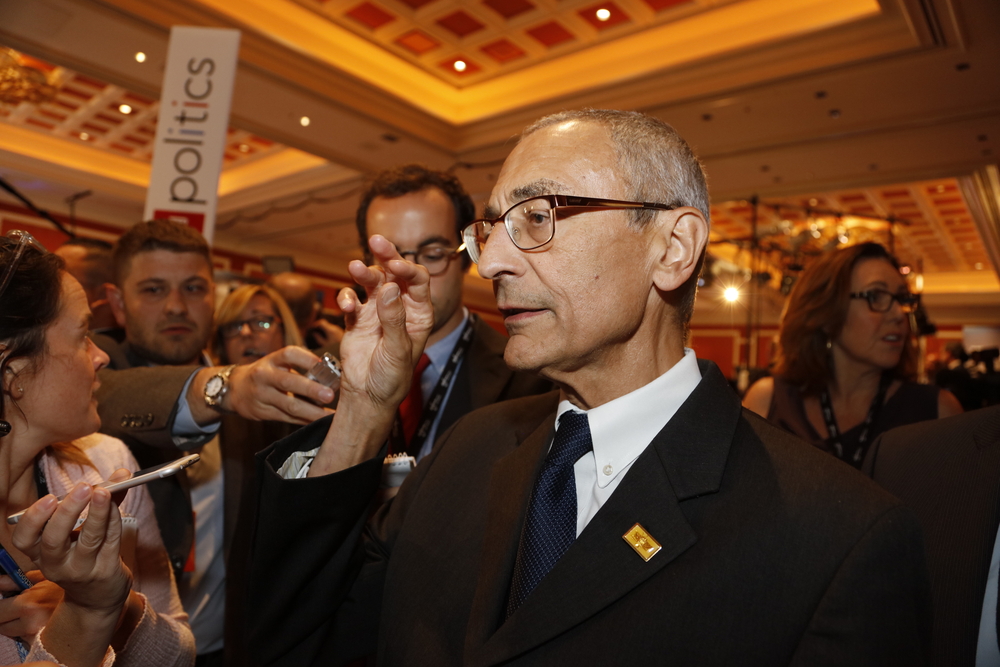 Hillary Clinton's campaign chairman and close ally, John Podesta, made news Tuesday when he suggested Clinton could support a carbon tax.
Podesta told reporters "we'll take a look at" carbon tax proposals from Congress:
"Right now we've not proposed a carbon tax," John Podesta told reporters, per the Pro Energy team's Elana Schor. "We believe we can get the job done. But if Congress wants to come forward with one, we'll take a look at it."
The New York Times notes that Podesta, who may be Clinton's chief of staff, is an "ardent environmentalist" and an "architect" of Obama's climate change plans.
Still, this is an apparent reversal of Clinton's position just hours before. The Washington Examiner reported on Tuesday that Clinton was "skittish" about the carbon tax:
The tax would be levied on carbon dioxide emissions that many scientists blame for driving manmade global warming. Clinton's staff said the reason for her wariness stems from lack of support, not surprisingly, in the Republican-controlled Congress for such a tax. Congress would have to approve any new nationwide tax.
The issue threatens to divide Democrats yet again, who fought over whether to enact a "carbon tax" or a "price on carbon pollution" for the party platform. They settled on the latter.
Sen. Bernie Sanders (I-VT) pushed hard for a carbon tax on the platform committee, a committee that Sanders ally Bill McKibben sat on. McKibben has a long history of proposing taxes on energy; his response to the 9/11 attacks was to call for a $1-per-gallon gas tax.
But new to the fold is Tom Steyer, who recently endorsed Clinton. In an interview earlier this year, Steyer expressed support for carbon pricing, saying it is allowing California to move "to a clean energy economy." Steyer also backs a similar "carbon initiative" in Washington. It seems Steyer's large pocketbook just may be exerting an influence.
With Team Clinton's latest flip, though, it is more clear than ever that the Environmentalist Left – led by Sanders, Steyer, and McKibben – have a hold on Clinton's energy policy that will devastate the economy and hurt American families.