July 29, 2016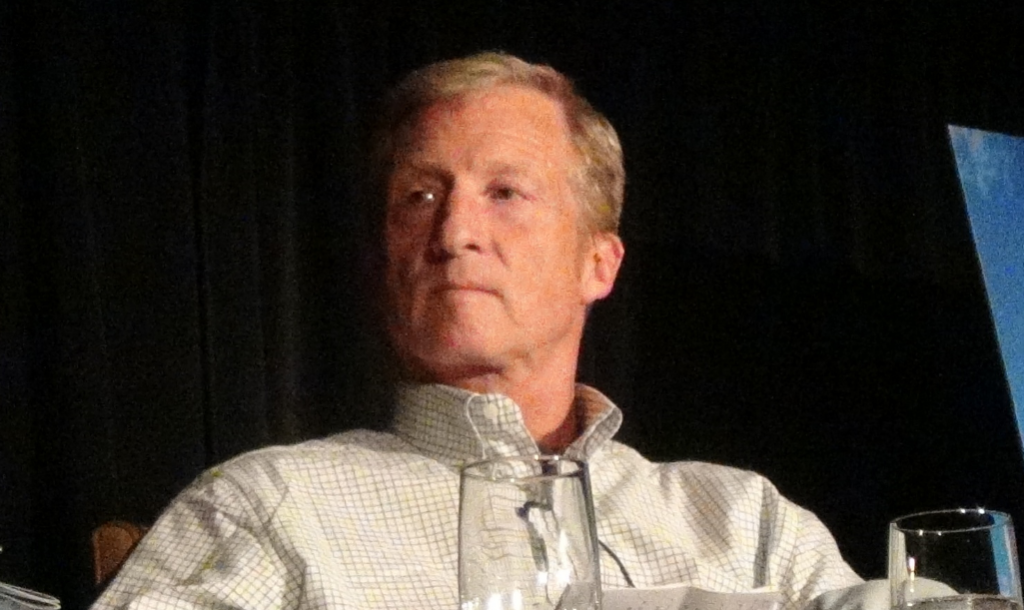 Billionaire Tom Steyer made the rounds this week at the Democratic National Convention in Philadelphia and USA Today reported that Core News was there to track it all:
A camera-toting tracker tied to a Republican opposition group, America Rising Squared, filmed Steyer in the hotel's lobby until shooed away by security. Another tracker affiliated with America Rising's super PAC arm caught Strickland entering Tuesday's reception.
Steyer kicked off the week hypocritically decrying the influence of money in politics and calling for campaign finance reform:
Days later, he wouldn't rule out spending $200 million this election cycle to elect Democrats who will push his extreme environmental agenda:
California Lt. Governor and gubernatorial candidate Gavin Newsom (D) does not fear a Steyer candidacy if he throws his hat into the 2018 race, but ceded that he does worry about Steyer's wife:
Steyer's environmental agenda isn't the vote driver he expected, which led Reuters to report that Steyer is pivoting from the environment to drive youth and minority voters to the polls:
Steyer has directed NextGen, his main advocacy arm, to delve into immigration, racial justice, wealth inequality and education instead of just environmentalism to better drive youth and minority voter turnout for the Nov. 8 election.
Steyer may have some bigger issues on the horizon that he needs to worry about before once again spending his fortune to help Democrats. Steyer's personal information – including his Social Security Number were exposed in the disturbing hack of the DNC, only adding to Steyer's long and painful week.