August 3, 2016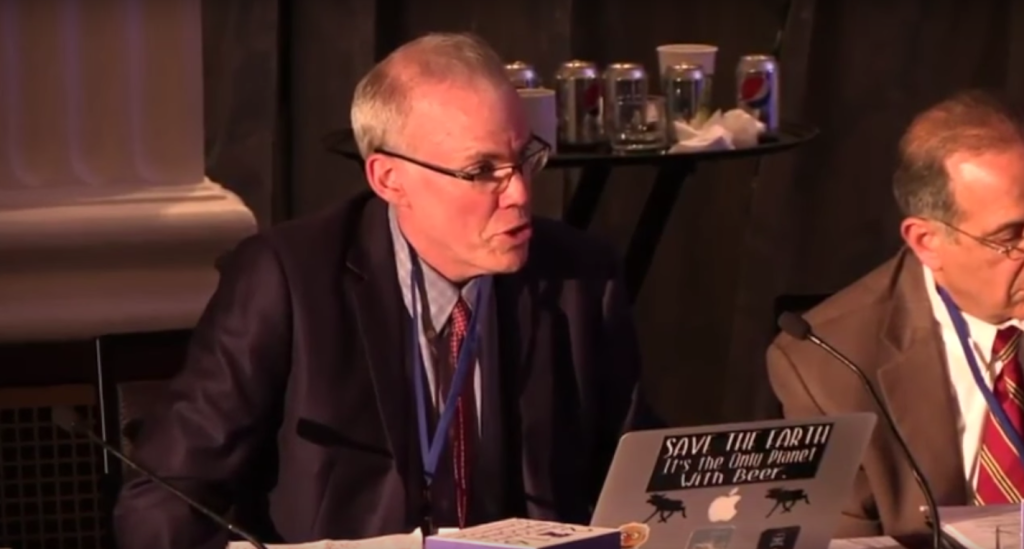 Bill McKibben tried to make news in his home state on Sunday, announcing he would switch his endorsement in Vermont's gubernatorial race.
With classic false modesty, McKibben wrote in a letter that he would support Sue Minter over Matt Dunne in the Democratic primary:
"If at this point in this saga anyone still gives a flying fish who I'm voting for, that would be Sue Minter," McKibben, a Ripton resident and founder of the environmental group 350.org, said in a letter Sunday.
According to Vermont's Seven Days publication, McKibben's switch is over Dunne's support for "having communities vote on whether to allow wind projects within their borders."
Seven Days explains why environmentalists like McKibben oppose Dunne's position:
Renewable energy advocates say that runs counter to the practice of establishing energy projects that represent the whole state's interests but may be opposed in a single community.
Does this sound familiar? McKibben and the Environmentalist Left have taken a no-compromise position on fracking in local communities, regardless of fracking's economic benefits.
Core News previously reported on McKibben's support for local communities who want to ban fracking in Colorado, despite a report that the state would lose 68,000 jobs and $8 billion in GDP with such a ban.
In fact, McKibben recently spoke at a rally to stress how important a ban is to him:
"Working to put a fracking referendum on the November ballot is one crucial way we can make our voices heard and show our leaders that we'll do whatever it takes to protect our climate and our communities from fracking."
McKibben also advocated for a national moratorium on the Democratic platform committee in June.
It's clear that McKibben and the Environmentalist Left only care about "the whole state's interests" when it aligns with their agenda: wind and solar only, no compromises.