August 25, 2016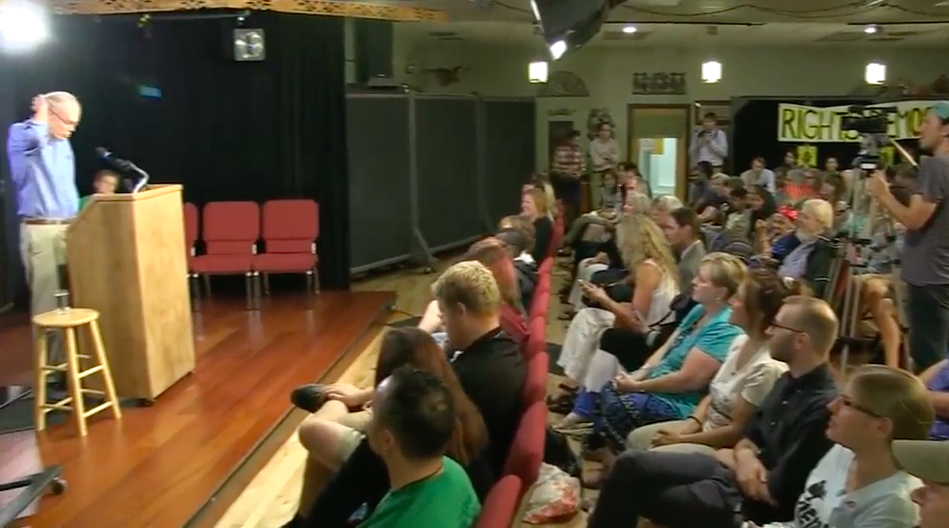 On Wednesday, Sen. Bernie Sanders (I-VT) launched his "Our Revolution" political group, a 501(c)(4) dedicated to electing far-left liberals. (Reminder: Sanders bashed 501(c)(4)s as "completely undisclosed" money in a primary debate.)
Who introduced Sanders but his longtime friend and ally Bill McKibben, who recently complained of being filmed at public events while a group he started does the same.
McKibben, who may not consider himself a public figure, spoke to "tens of thousands of online viewers" interested in Our Revolution.
There, McKibben doubled down on his support for Sanders, suggesting the U.S. needs "many, many Bernies" in government:
Core News is not sure if McKibben wants more Bernies who will pass job-killing policies and raise taxes on millions of Americans, or more Bernies who enjoy flying on private jets and buying $600,000 lakefront homes. Maybe he can clarify?
Also of note, McKibben expressed solidarity with North Dakota pipeline protesters:
We should note that Big Labor leaders wrote on this subject to Gov. Jack Dalrymple (R-ND) on Tuesday, asking him to "utilize the power of your office to keep our workers safe" from these protesters. The letter also accused protesters of "illegally" occupying the pipeline work site.
Keep up with Core News as McKibben campaigns around the country for Sanders and around the world for 350.org.