August 25, 2016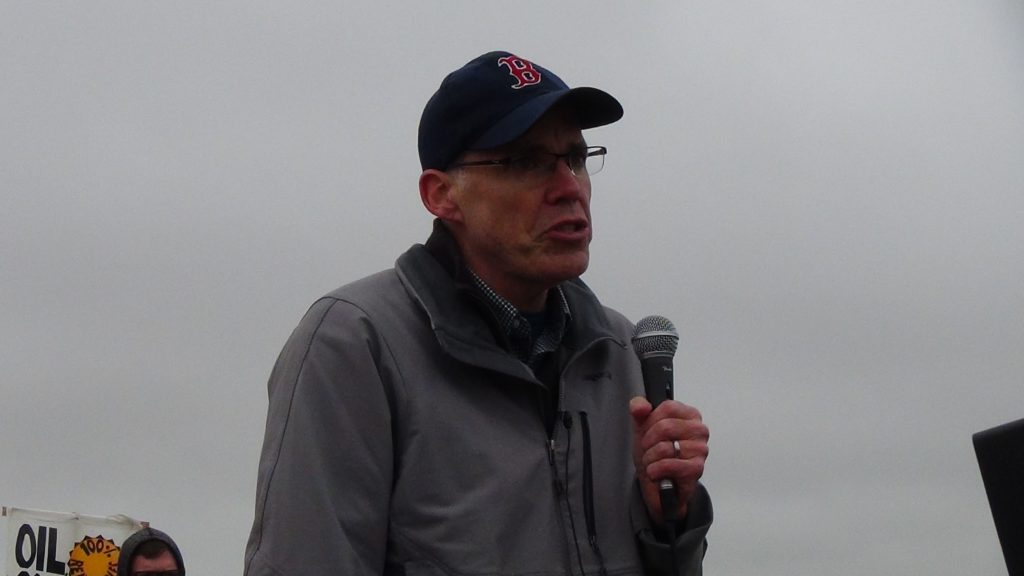 In another display of Bill McKibben's tracking hypocrisy, 350 Action showed up at a Tuesday forum hosting New Hampshire Gubernatorial Democratic candidates and posted footage of the event.
Earlier this month, McKibben, a major environmental activist on the left, disingenuously complained about trackers covering his public events while conveniently omitting the fact that 350 Action deploys the same tactics. Although the group denies McKibben's involvement, he remains a board member and treasurer of the group.
As the Concord Monitor opined of McKibben's tracking hypocrisy:
Oddly enough, McKibben himself is no fan of the kind of harassment his group resorted to in Manchester. … Perhaps McKibben, listed as a senior adviser to the group, is not plugged into the day-to-day operations of 350.org, but one would think he has enough sway to influence the behavior of its minions.
McKibben is a public figure as much as he is an environmentalist. From hosting a Facebook chat to giving introductory remarks at yesterday's event launching Sen. Bernie Sanders' (I-VT) extreme left political group "Our Revolution," McKibben can't maintain he is off-limits at public events while his group actively stalks public figures.