August 26, 2016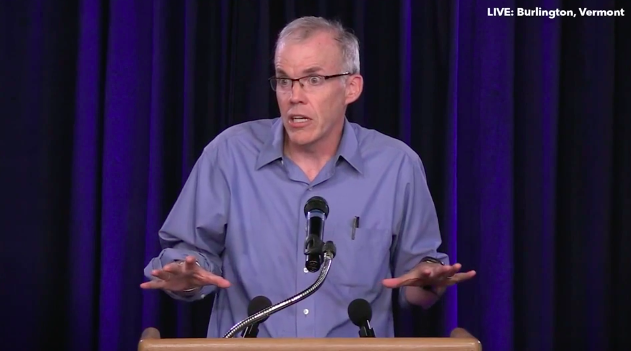 On Thursday, 31 groups on the Environmentalist Left sent a letter to President Obama about a North Dakota pipeline the American public hasn't been concerned about.
The letter – which included Bill McKibben's 350.org, Greenpeace, and the Sierra Club – are asking for the Obama administration to completely nix the project:
We urge your Administration to direct the Corps to deny the remaining Section 408 permits for Dakota Access, revoke the pipeline's authorizations under Nationwide Permit 12, and initiate a transparent CWA Section 404 permitting process that includes public notice and participation, formal tribal consultation, and adequate environmental review of the pipeline.
Not surprisingly, the Environmentalist Left omitted some key details in their letter.
First, the pipeline – which is already under construction – would be a boon for jobs and the local economy:
Energy Transfer says the pipeline will pump millions of dollars into local economies and create 8,000 to 12,000 construction jobs — though far fewer permanent jobs to maintain and monitor the pipeline.
To that end, representatives from labor unions have asked Gov. Jack Dalrymple (R-ND) to "protect the jobs of thousands of American workers who are lawfully constructing" the pipeline.
Second, state and federal agencies "have approved the pipeline." Proponents of the pipeline also note that transporting oil by pipeline is safer than transporting it by rail.
Third is that the protesters currently occupying area around the pipeline have posed a safety risk, according to some. A local sheriff said they "were preparing to throw pipe bombs at our line." The FBI is investigating "a laser beam allegedly being aimed" at a surveillance plane.
(There are also rumors the government has cut off water access to protesters. False.)
McKibben expressed solidarity with these protesters before tens of thousands of Bernie Sanders supporters on Wednesday:
Of course, none of these facts matter to the Environmentalist Left. More than one news report has suggested this is their new Keystone: another opportunity to campaign for an end to all oil and gas in the United States.
Keep up with Core News as the Environmentalist Left fans the flames on another job-creating energy project.