September 8, 2016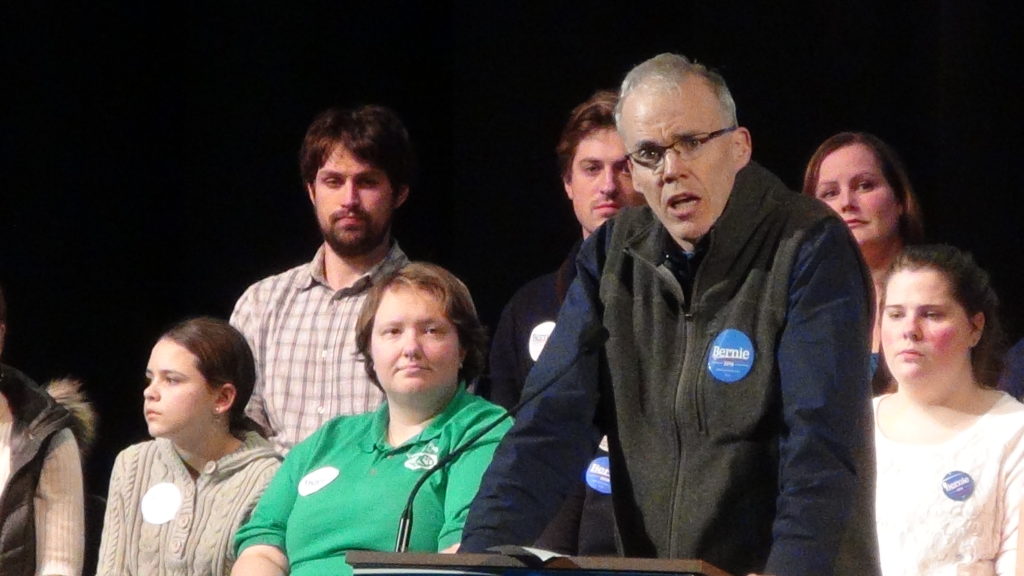 Last week, Core News covered the surprising tidbit from Australia's The Age that prolific op-ed drafter Bill McKibben is now "part of Hillary Clinton's climate 'war room'."
McKibben's new partnership with the Clinton camp raised some eyebrows then, and continues to be a surprise. Another new McKibben op-ed – this one in today's LA Times – suggests there may be trouble in paradise for the Clinton-McKibben alliance.
McKibben writes, of the Dakota Access Pipeline that he and 350.org are fighting:
Clinton can't stop it — but she can speak out, and if she did so perhaps the Obama administration and the Army Corps would wake up and realize that it's 2016, not 1840. She could even do it without damaging her electoral prospects — every map of the November election shows that the Dakotas are solid red, so there's nothing to lose.
Ouch. Now, McKibben has made it his business to antagonize Clinton and the Democratic establishment on a regular basis this year – often with op-eds, of course.
Still, it is surprising in any political arena to see a supposed Clinton ally like McKibben delivering such a harsh critique of her policy. He also hit Clinton's fundraising efforts:
The Wall Street Journal yesterday said Clinton had taken more money from the oil and gas barons than Trump so far this cycle. And then there are the banks: A recent analysis by the group Food and Water Watch showed that many of the nation's biggest financiers are backing the companies building the pipeline. J.P. Morgan. Goldman Sachs. The people who've built Clinton's campaign war chest and her personal fortune are the same people who paid for the dogs that bit young native Americans last week.
If McKibben is, indeed, a part of Clinton's "war room," we recommend that Hillary Clinton's office gives McKibben a call. He may be her most unruly surrogate yet.