September 12, 2016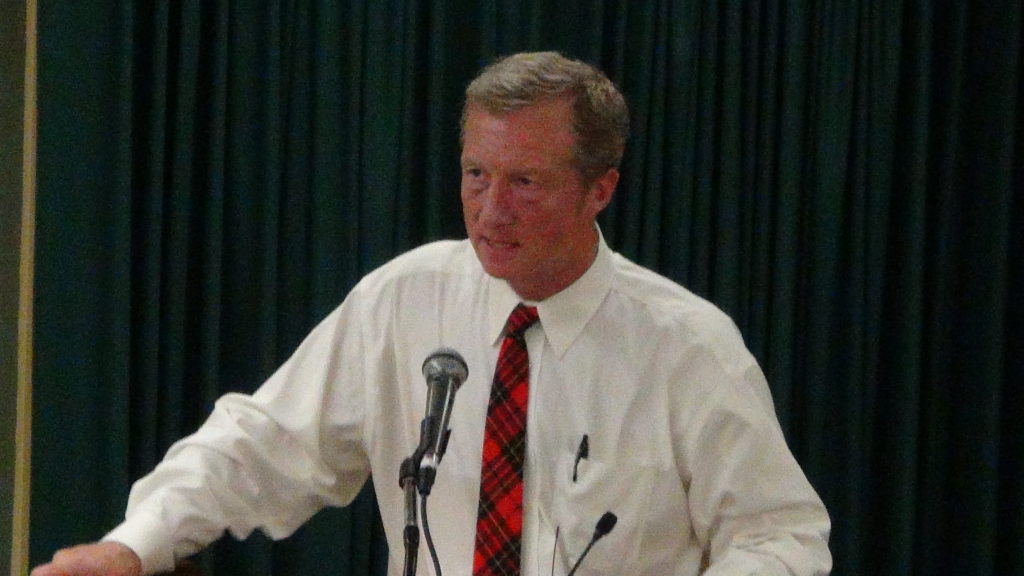 Core News has been at the forefront of exposing Tom Steyer's naked political ambition as he prepares for a possible run at the California governor's mansion in 2018.
Now, though, it seems Steyer's political orbit is attracting even more ambitious pols. The New York Post reported on Sunday that New York Attorney General Eric Schneiderman – a likely gubernatorial candidate in his own right – tried to gain access to Steyer's largesse:
Perhaps he was drilling for campaign cash, critics now contend after The Post obtained an e-mail that appears to show the state's top cop was seeking a tree-hugging billionaire's help to finance a run for governor in 2018. … "Eric Schneiderman would like to have a call with Tom regarding support for his race for governor . . . regarding Exxon case," reads the March 10 e-mail.
Apparently the "phone meeting" between Schneiderman and Steyer "never happened," but the two still seem to be a match made in heaven.
The Post noted that Schneiderman denied last year that he's running for governor in 2018, but this email and his courting of Steyer's hedge fund dollars suggest otherwise.
Steyer, of course, is all but officially running for governor, spending freely to put his face on TV in solid blue California in a presidential election year. And opinion writers for both the New York Observer and the Post have made note of the "nakedness" of Schneiderman's political ambitions before.
Core News suggests Steyer take that meeting with Schneiderman. They could learn a thing or two from each other about running for governor years before the actual race.