September 13, 2016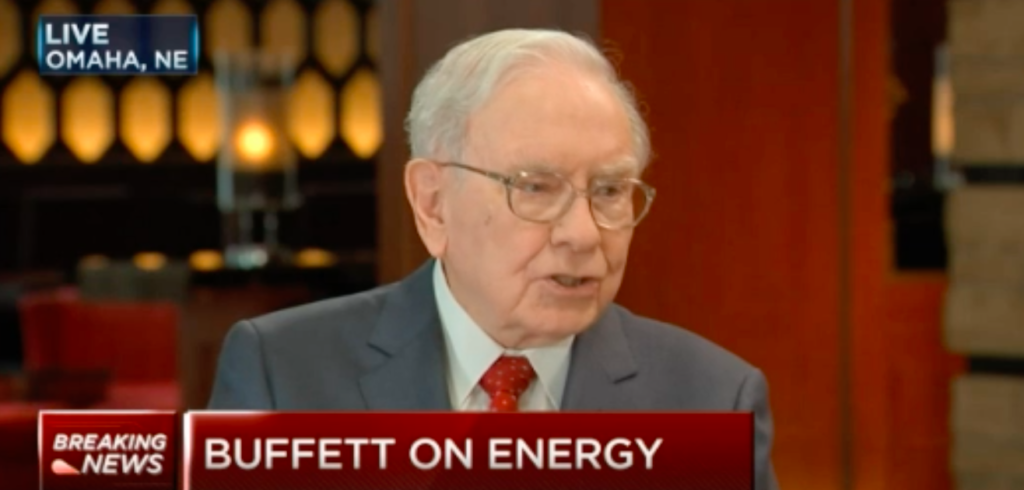 The Environmentalist Left is leaning on the solar industry more than ever these days. Bill McKibben has rejected about every form of energy other than wind and solar. Tom Steyer has ties to big solar financiers. Hillary Clinton wants to install 500M solar panels by 2020.
At least one Clinton ally, though, has pushed back on the large subsidies solar customers and producers get from the government.
Berkshire Hathaway Chairman Warren Buffett, in a March interview with CNBC, offered the simple proposition that "non-solar customers" in Nevada, "of whom there are over a million," should not be "subsidizing the 17,000 solar customers":
Buffett's Berkshire Hathaway owns NV Energy.
According to the Las Vegas Sun, Nevada's Public Utilities Commission determined that solar customers haven't been "paying their fair share" for energy:
At the center of the issue is how rooftop solar customers, who produce energy and purchase electricity from the grid, should be integrated with the utility. The commission argued that rooftop solar customers were not paying their fair share for the grid and shifting costs to other ratepayers. That conclusion led regulators to cut the rate NV Energy reimburses solar customers for the excess electricity they generate.
Of course, Buffett's argument stands as an "inconvenient truth" for far-left environmentalists pursuing so-called "clean energy," no matter the cost. Earlier this summer, McKibben boasted of the low cost of solar panels and windpower – without mentioning government subsidies.
The price of a solar panel has plummeted by 75% since Vermont Gas started on its quest. Windpower is now the cheapest way of generating electricity across much of the planet.
It sounds like McKibben, and others on the Environmentalist Left, could use an economics lesson from Buffett.