October 4, 2016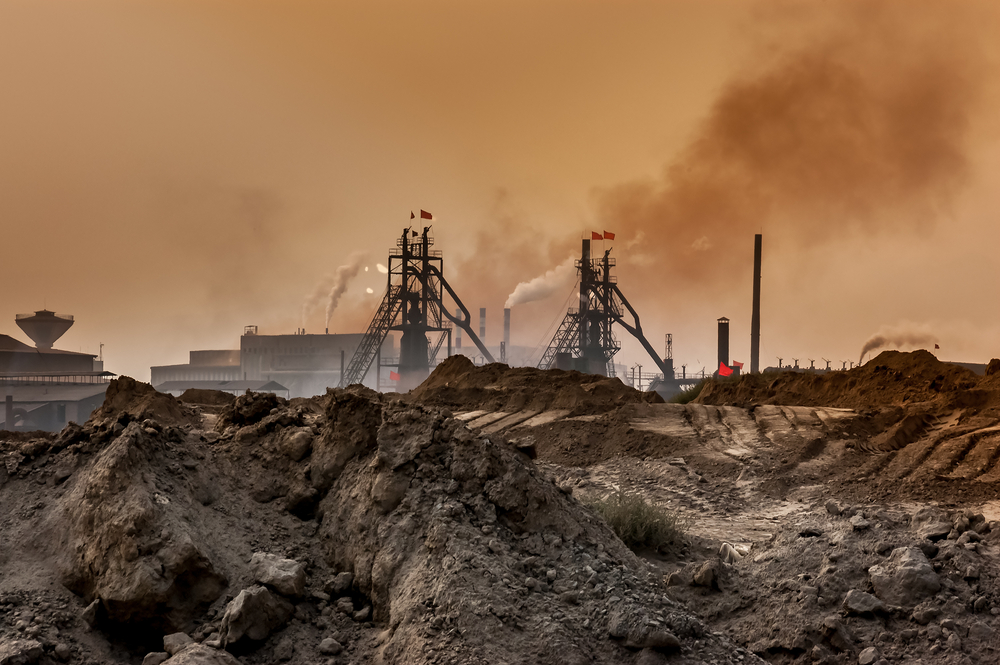 The Environmentalist Left's crusade against fossil fuels has been unrelenting. As a leader of the Environmentalist Left, Bill McKibben has called for 80% of fossil fuels to be kept in the ground, hoping that their failed green car revolution will save the planet.
However, environmentalists like McKibben, who drives an electric car, won't tell you the electric cars activists like him promote are built with minerals and metals harvested at an enormous environmental and human cost.
Electric cars, and solar panels for that matter, are built with rare metals:
But those rare metals come from somewhere—often, from environmentally destructive mines. It's not just Tesla, of course. All electric vehicles rely on parts with similar environmental issues. Even solar panels depend on rare metals that have to be dug out of the earth and processed in less-than-green ways, says David Abraham, author of the book The Elements of Power.
At a rare earth mine in China, workers dig holes in the ground, pour in ammonium sulfate, haul out bags of the resulting muck, pass it through "several acid baths," then bake what remains in a kiln:
In the Jiangxi rare earth mine in China, Abraham writes, workers dig eight-foot holes and pour ammonium sulfate into them to dissolve the sandy clay. Then they haul out bags of muck and pass it through several acid baths; what's left is baked in a kiln, leaving behind the rare earths required by everything from our phones to our Teslas. At this mine, those rare earths amounted to 0.2 percent of what gets pulled out of the ground. The other 99.8 percent—now contaminated with toxic chemicals—is dumped back into the environment. That damage is difficult to quantify, just like the impact of oil drilling.
But that's not all. Many mines rely on rock-crushing equipment "with astronomical energy bills," as well as – wait for it – "coal-fired furnaces":
And, as in every stage of the process, mining has hidden emissions. Jiangxi has it relatively easy because it's digging up clay, but many mines rely on rock-crushing equipment with astronomical energy bills, as well as coal-fired furnaces for the final baking stages. Those spew a lot of carbon dioxide in the atmosphere in the process of refining a material destined for your zero-emissions car. In fact, manufacturing an electric vehicle generates more carbon emissions than building a conventional car, mostly because of its battery, the Union of Concerned Scientists has found.
Panoramic view across radioactive toxic tailings lake at the rear of the Baogang iron and steel plant in Baotou, China. The lake is full of heavy metals and rare earths over 10km wide. Toxic waste disposal in China Footage by Pond5
In one village near Baotau, China, toxic substances from a rare earth mine sludge pond leak into the groundwater, and threaten to creep into the Yellow River, "a major drinking water source for much of northern China":
A short walk from the 43-year-old former farmer's dilapidated brick home in Xinguang Number One Village, is the world's largest rare earths mine tailings pond – an endless expanse of viscous grey sludge built in the 1950s under Mao Zedong. The pond, owned by the Inner Mongolia Baotou Steel Rare-Earth Hi-Tech Company, or Baotou Steel, lacks a proper lining and for the past 20 years its toxic contents have been seeping into groundwater, according to villagers and state media reports. It is trickling towards the nearby Yellow River, a major drinking water source for much of northern China, at a rate of 20 to 30 metres a year, a local expert told the influential Chinese magazine Caixin.
A 2016 Amnesty International report showed that child labor was used to obtain cobalt used in electric car batteries:
The report, This is what we die for: Human rights abuses in the Democratic Republic of the Congo power the global trade in cobalt, traces the sale of cobalt, used in lithium-ion batteries, from mines where children as young as seven and adults work in perilous conditions.
Cobalt miners in Congo "labor in harsh and dangerous conditions" with hand tools and "little oversight and few safety measures":
The world's soaring demand for cobalt is at times met by workers, including children, who labor in harsh and dangerous conditions. An estimated 100,000 cobalt miners in Congo use hand tools to dig hundreds of feet underground with little oversight and few safety measures, according to workers, government officials and evidence found by The Washington Post during visits to remote mines.
Will Bill McKibben and others from the Environmentalist Left finally start calculating the real social and environmental costs of the technologies they promote?