October 5, 2016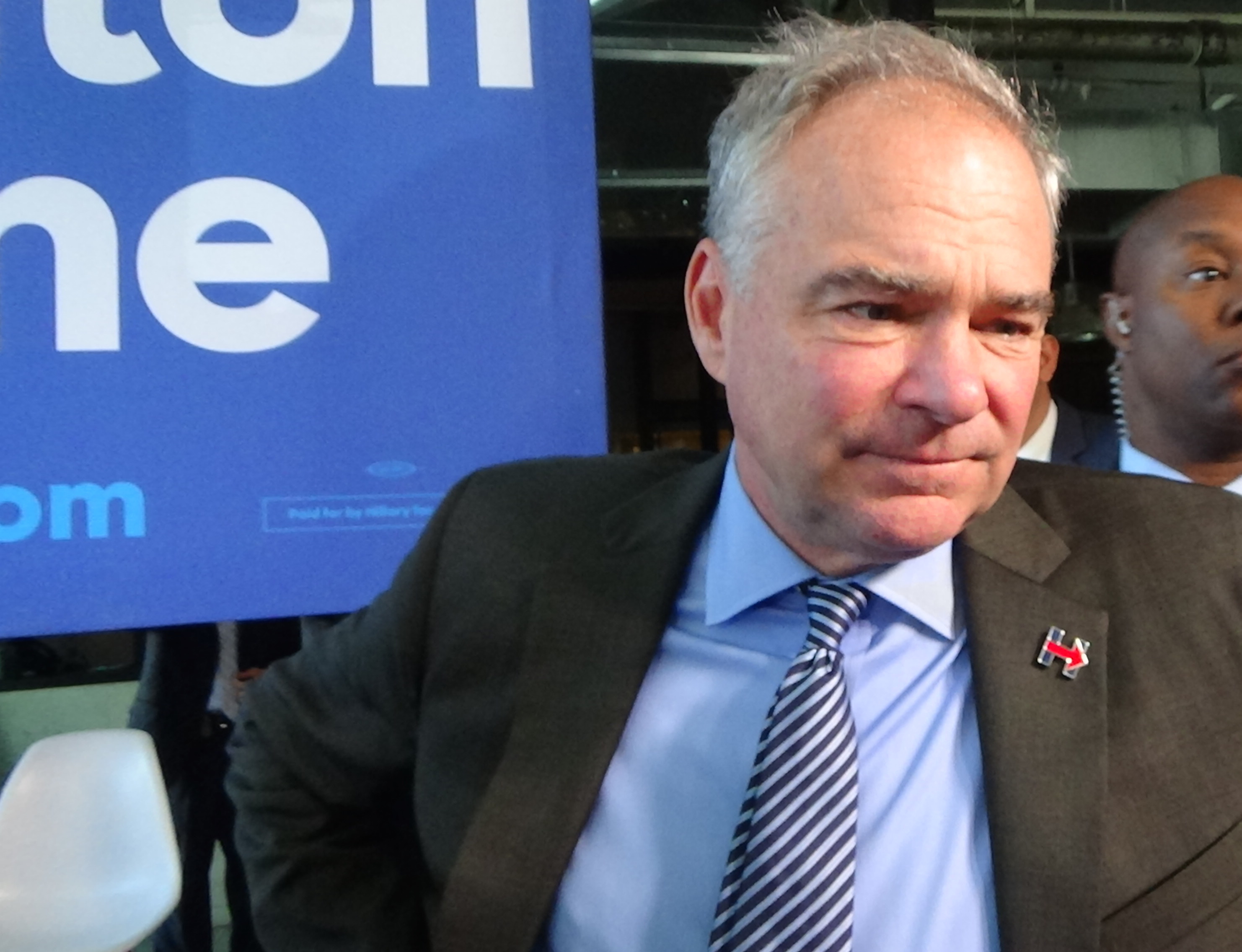 At Tuesday's vice presidential debate, Hillary Clinton's running mate Sen. Tim Kaine (D-VA) has a lot of work still left to do with a key Clinton constituency. While the Environmentalist Left is all in for Clinton's candidacy, there is still some skepticism from these groups for Kaine due to his record of supporting American energy production.
When Clinton announced Kaine as her VP pick in July, some of the biggest environmental groups reacted with a sigh and a shrug.
Greenpeace said Kaine needs to "show himself from the start":
"It's clear from the polling that Secretary Clinton needs the progressive wing to vote in force if she's going to win in November, so Tim Kaine must show himself from the start that he'll use his office to be a climate champion."
Bill McKibben's 350 Action was more critical, saying "Tim Kaine won't energize the climate base":
"Tim Kaine won't energize the climate base, so it's up to Hillary to start staking out some clearer positions. Kaine was with us on Keystone XL, but against us on offshore drilling and fracking. This November, climate activists, young people, and progressives will turn up at the polls for candidates who say the magic words, 'keep it in the ground.'"
Of course, Kaine is only getting attacked by these groups because of his reasonable past support of offshore drilling and new coal plants. Despite these commonsense positions, Team Clinton has made a strong effort to whitewash Kaine's pro-energy past so that she won't lose support from these fringe groups.
Kaine is even having trouble with committed environmentalists in his own backyard. The Intercept reported in July that Kaine has worried activists in Virginia because he refused to rule out a pipeline along the Atlantic coast.
Kaine and Clinton have also avoided taking a position on the Environmentalist Left's current pet cause, the Dakota Access Pipeline.
It's been a tough year for the Environmentalist Left, and it's bound to be made tougher if their antagonism toward Clinton's vice presidential pick continues because of his support for projects that will create jobs and boost American energy production.