October 10, 2016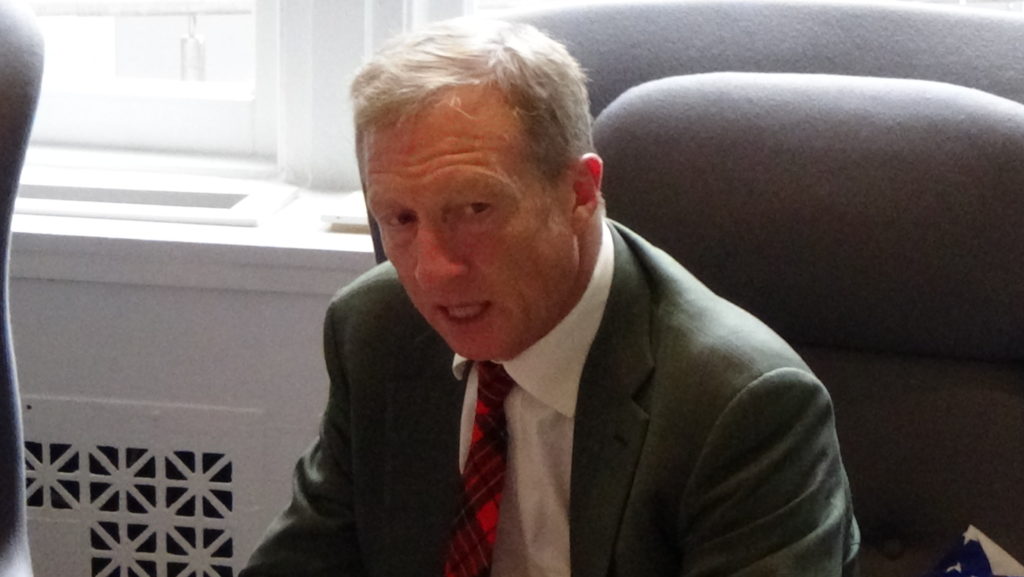 In a 2008 email exchange with Obama advisor Cassandra Butts, John Podesta, currently the chairman of Hillary Clinton's presidential campaign, suggested billionaire left-wing megadonor Tom Steyer to head the Environmental Protection Agency (EPA) or lead the Energy Department in an Obama Administration.
Reporters quickly took notice once Podesta's emails were publicly revealed:
Podesta recommended Dem donor @tomsteyer for @energy secretary, then worked "to try to push for @ClintonFdn support" https://t.co/OCHa2uZrB3

— Kenneth P. Vogel (@kenvogel) October 10, 2016
Energy/EPA jobs once recommended for Tom Steyer, Arnold Schwarzenegger (in 2008), per latest https://t.co/FLcFBHIsvR dump

— Christopher Cadelago (@ccadelago) October 10, 2016
Tom Steyer for Obama's cabinet? John Podesta floated the name back in 2008. https://t.co/O9RSvkHSW5

— Chris Megerian (@ChrisMegerian) October 10, 2016
Podesta started the Center for American Progress (CAP), a leading liberal think tank. Steyer sits on CAP's board and has donated millions to the think tank since its founding:
Before Steyer got very involved in congressional races and ballot measures, he was already a generous donor to the Center for American Progress — a progressive think tank based in Washington, D.C. — giving millions to the organization since its founding in 2003.
"During hiking and snowshoeing adventures together," Podesta encouraged Steyer to start his super PAC, NextGen Climate:
During hiking and snowshoeing adventures together, Podesta encouraged him to start NextGen Climate Action Committee to take the fight to Washington and beyond. "He thinks about his kids, and he thinks about the future, and that's what got him into this," says Podesta.
In a 2012 joint op-ed, Podesta and Steyer praised America's "larger and cheaper natural gas reserves."
Under President Obama's leadership, we appear to be at the beginning of a domestic gas and oil boom. After a four-decade decline in oil production, the U.S. is now producing more than half of our oil domestically. This can free us from our addiction to foreign-sourced barrels, particularly if we utilize our dramatically larger and cheaper natural gas reserves. Natural gas now costs the equivalent of less than $15 per barrel, versus the $100-plus barrels we import from the Middle East.
At the time, Steyer's hedge fund, Farallon Capital Management, had holdings in Fuel System Solutions. Fuel Systems Solutions "designs, manufactures and supplies" fuel components for propane and natural gas:
Fuel Systems Solutions, Inc. designs, manufactures and supplies proven, cost-effective alternative fuel components and systems for transportation and industrial applications. Its gaseous fuel technology for propane (LPG) and natural gas (CNG) generates savings, reduces emissions, and promotes energy independence. The US-based industry leader has global development and sales facilities on 5 continents and is well-positioned to meet the growing demand for alternative fuel solutions spurred by favorable trends such as government incentives and an increasingly stringent regulatory environment.
Given his history of investing in and supporting fossil fuels, perhaps it's not a mystery why he has dodged giving support to the "keep it in the ground" anti-fossil fuel movement.