October 11, 2016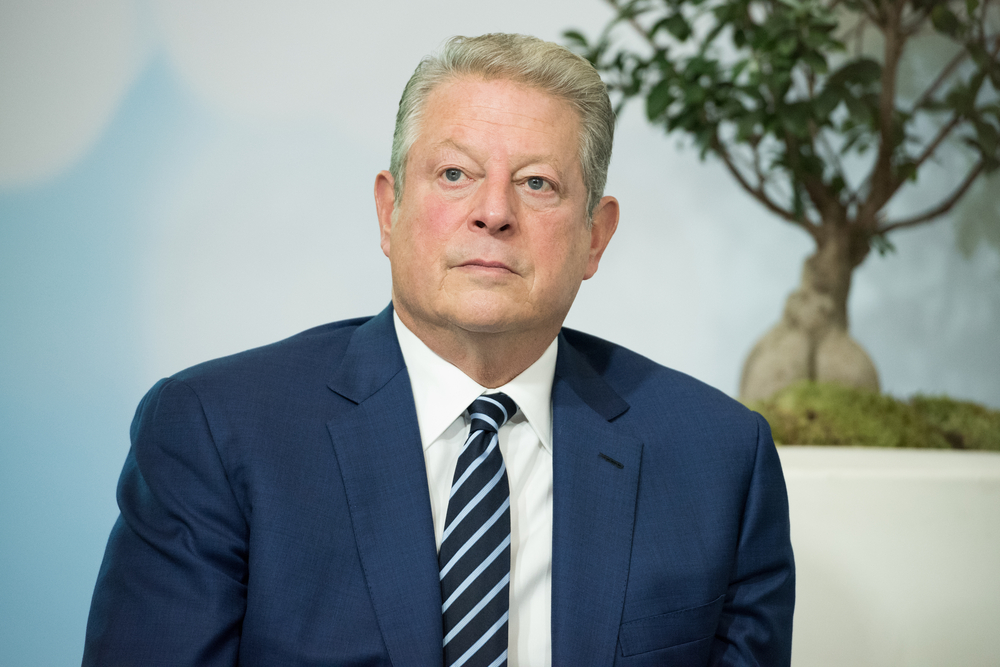 Democratic Presidential Candidate Hillary Clinton campaigned with former Vice President Al Gore (D), who she described as a "climate change leader" and "all-around great guy":
In his book Earth In The Balance, Gore mused on the importance of rivers to our environment, and wrote that "we must take care to let them flow back out as pure as they came":
"The lakes and rivers sustain us; they flow through the veins of the earth and into our own. But we must take care to let them flow back out as pure as they came, not poison and waste them without thought for the future."
Gore, however, didn't seem to mind profiting off of pollution from a mining operation on his family's Tennessee farm. Gore earned at least $500,000 in royalties from zinc mining on the Tennessee property:
On his most recent tax return, as he has the past 25 years, Vice President Al Gore lists a $20,000 mining royalty for the extraction of zinc from beneath his farm here in the bucolic hills of the Cumberland River Valley. In total, Mr. Gore has earned $500,000 from zinc royalties.
Waste water from the zinc mine ended up in a tailings pond, from which water flowed into the Caney Fork River:
It also seems that zinc from Mr. Gore's property ends up in the cool waters of the Caney Fork River, an oft-celebrated site in Gore lore. A major shaft and tailings pond of the Pasminco Zinc Mine sit practically in the backyard of the vice president's Tennessee homestead. Zinc and other metals from the Gore land move from underground tunnels through elaborate extraction processes. Waste material ends up in the tailings pond, from which water flows into adjacent Caney Fork, languidly rolling on to the great Cumberland.
In May 2000, while Gore was in the midst of his own presidential campaign, the zinc mine violated state and federal environmental regulations by causing high levels of zinc in the Caney Fork river:
As recently as May 16, the Tennessee Department of Environment and Conservation issued a "Notice of Violation." It informed Pasminco that it had infringed the Tennessee Water Quality Control act due to high levels of zinc in the river. Those zinc levels exceeded standards established by the state and the federal Environmental Protection Agency.
The zinc mine had violated environmental regulations before:
This was not the first time Mr. Gore's mining benefactor had run afoul of environmental regulations. In 1996, the mine twice failed biomonitoring tests designed to protect water quality in the Caney Fork for fish and wildlife.
The mine also caused "problematic 'large quantities' of heavy metals" in downstream riverbank soil:
Tests for The Wall Street Journal by two independent Tennessee laboratories, conducted in September 1999 and this month, showed trace amounts of zinc and other metals in the Caney Fork that were in compliance with federal standards. But soil tests revealed what one lab called problematic "large quantities" of heavy metals in the riverbank soil downstream of the Caney Fork effluent.
It seems Hillary Clinton can put her rivalry with the former Vice President aside in an effort to win votes, even if that does mean looking past his hypocritical history of pollution.