October 12, 2016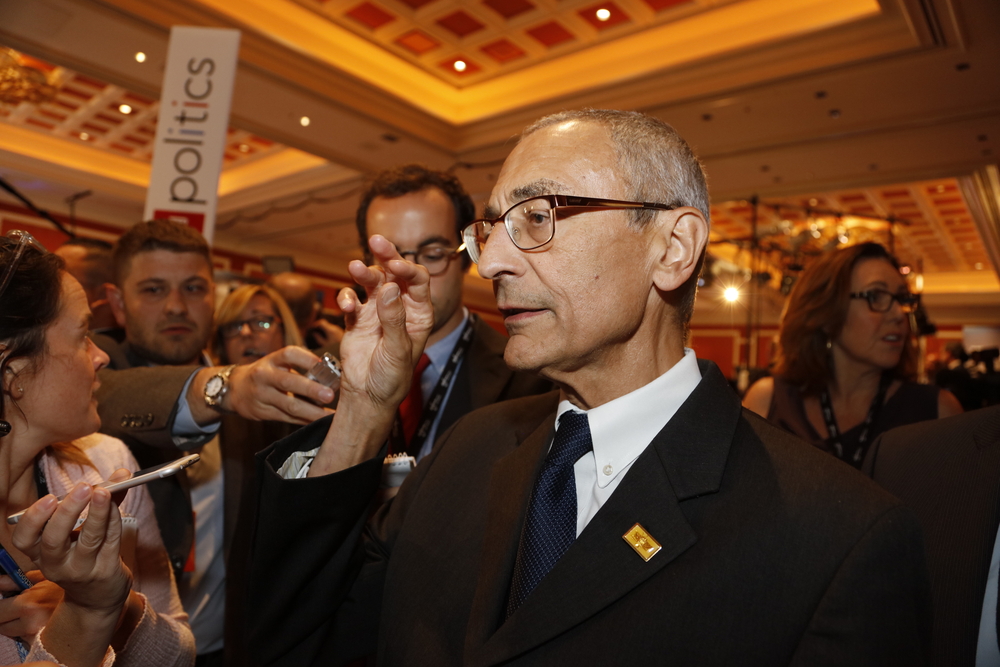 A new batch of Clinton campaign chairman John Podesta's emails, from WikiLeaks, reveals that a key activist on the Environmentalist Left begged Podesta – then leading President Obama's transition team – for an administration job in 2008.
In the email, sent on December 28, CREDO co-founder Michael Kieschnick touts his environmental credentials and suggests himself for an EPA job:
I don't think that we have ever substantively discussed my non-DA life, but I have a PhD in public policy from the Kennedy School, early public experience at EPA …

Associate Administrator, Policy, Economics and Innovation, EPA – I started at EPA out of graduate school working for Bill Drayton, and retain a passion for the analytics of getting it right. I suspect much of the climate change work will need to happen without legislation.
Kieschnick, the former CEO of CREDO, also serves on the board of Tom Steyer's Beneficial State Foundation Board.
CREDO Action, the "activism arm" of a cell phone company, is a key player on the Environmentalist Left. Kieschnick and and CREDO were key players in killing the Keystone XL pipeline for years.
Kieschnick did not receive a job in the administration and it might have had something to do with his radical history. Kieschnick has praised Edward Snowden, called the NRA "a domestic terrorist organization," and criticized President Obama on – of all things – being too centrist on Keystone.
It's yet another example of the Environmentalist Left getting dangerously close to the reins of power in the Democratic Party.