October 13, 2016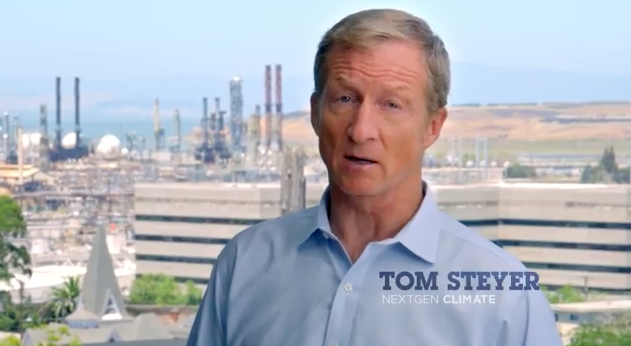 On Thursday, the Sacramento Bee released information on Tom Steyer's investments that is new but not surprising. Steyer, starring in ads calling for a $2-a-pack tax on cigarettes, once invested in tobacco companies:
Farallon Capital Management, the San Francisco-based hedge fund Steyer ran until late 2012, when he left to focus on boosting alternative energy, counted among its investments shares in UST, Inc, according to records mandated by the Securities and Exchange Commission. The former holding company's subsidiaries included U.S. Smokeless Tobacco Company, makers of Copenhagen and Skoal. UST was acquired by Altria, makers of Marlboro cigarettes, in a deal worth more than $10 billion.
As Core News has previously covered, Steyer's Farallon Capital made millions of dollars in investments in oil, gas, and coal. He is hardly a stranger to advocating against products that enriched him personally.
His supposed support for California's Proposition 56 has given him yet another opportunity to put his face on another TV ad:
It's at least the fifth ad starring Steyer this year, and his increased presence on the airwaves has made California politicos begin to wonder if he is laying the groundwork for a gubernatorial run in 2018.
Steyer's spokesman responded by saying that Steyer – the founder of Farallon Capital and its leader for decades – was essentially powerless in the decision to invest in tobacco:
A spokesman for Steyer said the billionaire strongly opposed Farallon's investment in tobacco and insisted on a full vote of the firm's partners.

"Unfortunately," Gil Duran said, "he found himself in the minority, and the firm proceeded with the investment. Then, as now, Tom strongly opposed tobacco, and that's why he is chairing the campaign to save lives by keeping cigarettes out of the hands of children."
Steyer seems to enjoy taking credit for his success at Farallon, but he also seems eager to dodge any responsibility for Farallon's investments that go against his agenda – even when he personally profited from them.