October 14, 2016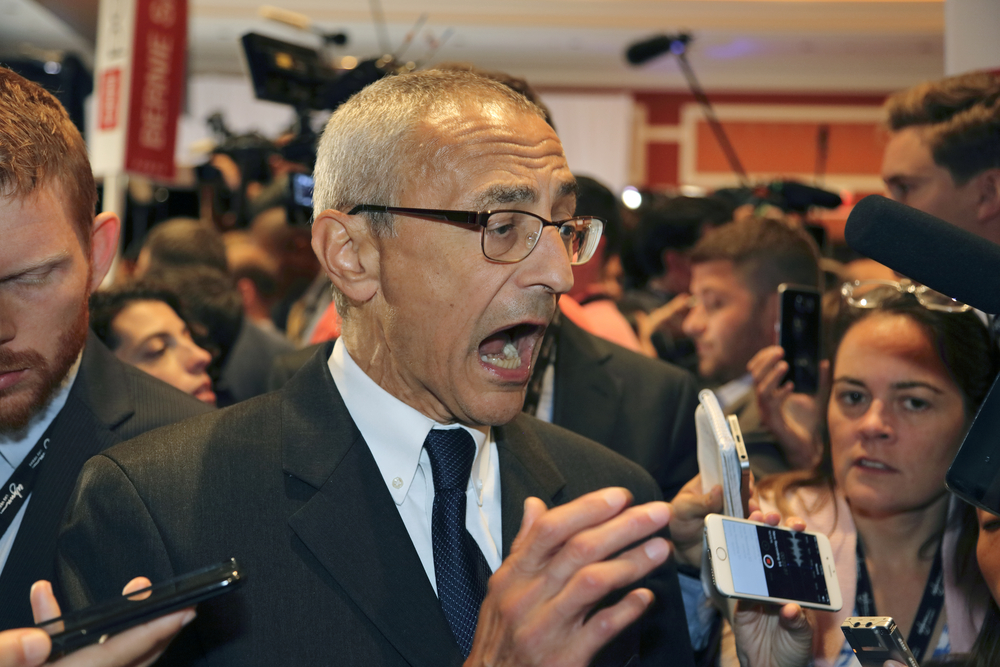 The friendship between billionaire environmentalist Tom Steyer and top Clinton confidante John Podesta hit the rocks in July 2015, according to a new email released by WikiLeaks.
After Steyer announced that any 2016 candidate seeking NextGen Climate's support must pledge 100 percent renewable energy by 2050, Podesta lashed out:
"I am deep in the middle of dealing with getting fucked by the NYT, but I didn't expect to get fucked by you in the NYT. Thanks a lot for jumping us."
Podesta added "I hope President [Jeb] Bush helps you reach your climate goals." After signing his name, Podesta threw in one more dig: "PS great picture."
Steyer had a measured response compared to Podesta's furious note:
"John–have now read the paper. Didn't think Next Gen article was bad for you guys. Tom"
Podesta emailed back shortly after, still upset: "You and I have different perspectives." Podesta added a terse "I wish you luck," apparently cutting Steyer off from future contact.
Steyer responded one last time with details on the "polling" and "scientific news" supporting his push for renewables. Podesta did not respond, apparently.
The email exchange is a shocking display of how Steyer's embrace of the Environmentalist Left put him in trouble with more moderate Democratic allies.
Since Steyer started his multimillion-dollar partnership with Big Labor earlier this year, he has gone silent on key environmental issues – including the Dakota Access Pipeline.