October 18, 2016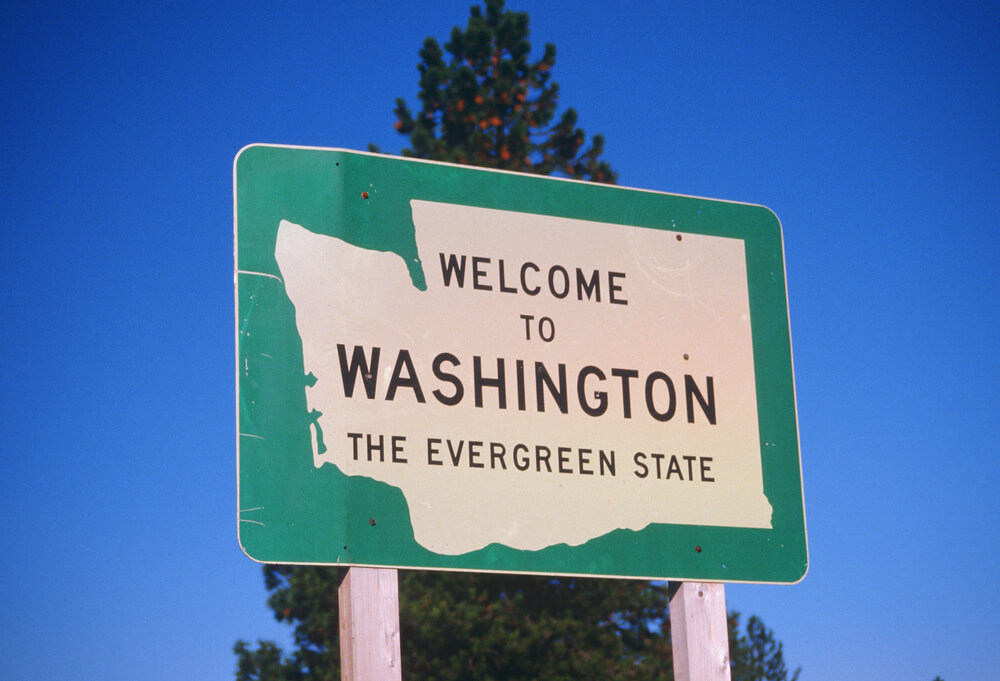 On Election Day, Washington State voters will decide the fate of Initiative 732 which, if passed, would lead to America's first-ever carbon tax. Surprisingly, the carbon tax proposal is dividing the Environmentalist Left:
But while the initiative promises to fight climate change by making it more expensive to emit greenhouse gases, it's caused an unexpected controversy among environmentalists. Despite the endorsement of dozens of climate scientists and economists, many environmental groups have refused to support it at all, citing concerns about the proposal's revenue projections, its approach to the involvement of disadvantaged communities, and a lack of true investment in clean energy.
There's much at stake in the vote on I-732. The founder of the Carbon Tax Center, an organization that advocates for a carbon tax, said the initiative could provide a "template" for a national carbon tax.
I-732 would impose a new tax on carbon emissions or on the purchase of fossil fuels, and according to a 2015 analysis would cost the average Washington family "an estimated $300 a year in higher gas and energy prices."
The Environmentalist Left can't seem to agree on how to tax carbon. In 2014, labor unions and "climate justice" groups formed the Alliance for Jobs and Clean Energy to advocate for a carbon tax. In 2015, California billionaire Tom Steyer helped fund an Alliance-backed carbon tax initiative proposal. Meanwhile, University of Washington professor Yoram Bauman started a rival effort called Carbon Washington to promote I-732.
I-732 supporters have attempted to build a bi-partisan coalition to back a carbon tax, running afoul of liberal groups. The Alliance circulated polls to suggest I-732 didn't have public support, and argued the initiative was "insensitive to communities of color." The Alliance "disliked how I-732 didn't raise money for job-training programs, communities of color or green-energy efforts."
In footage exclusive to Core News, Sierra Club Executive Director Michael Brune echoed those sentiments, calling I-732 "particularly regressive," and saying it would "penalize poor people" and "would add to the cost and heighten inequality, particularly for communities of color":
A local chapter of Bill McKibben's 350.org environmentalist group endorsed, and then later "unendorsed" I-732, joining other environmentalist groups in opposition:
The local chapter of 350.org endorsed the initiative, then "unendorsed" it. The Sierra Club squabbled internally and externally before officially adopting a "do not support" position, though many of its members are likely to vote for the measure. Climate Solutions, a national group based here, wrote a lengthy open letter under the headline "Why we cannot support Initiative 732 but will not actively oppose it."
I-732 is also opposed by Washington Gov. Jay Inslee (D). Steyer is a supporter of Inslee's and the California billionaire who dropped $1 million in 2014 to help elect Inslee allies to the Washington state legislature.
Bauman, the economist who started the I-732 campaign, accused environmental groups that oppose the initiative of being allied with the operator of a coal-fired power plant:
Bauman, for his part, pointed out that a few environmental groups who have declined to support I-732 are currently involved in an agreement with the TransAlta Corp., which operates a coal-fired power plant in Centralia, Wash. The agreement, signed in 2012 and in force through 2025, calls for the plant to eventually transition away from coal burning and, during that process, for all participants to "accept and not oppose the sale of coal transition power from the facility to potential buyers." Signers included Sierra Club, the Washington Environmental Council, Climate Solutions and the NW Energy Coalition.
Bauman also suggested that the issue "had been co-opted to become more about raising money than climate change."
I-732 is supported by other environmentalist groups, such as the National Audubon Society's Washington state organization. Audubon Washington's executive director said her organization's support for I-732 might lead to "relationships that need some repair" after its public split with the Alliance.
The initiative has caused such a divide on the Environmentalist Left that Seattle Times columnist called the dust-up "a liberal pig pile."