October 18, 2016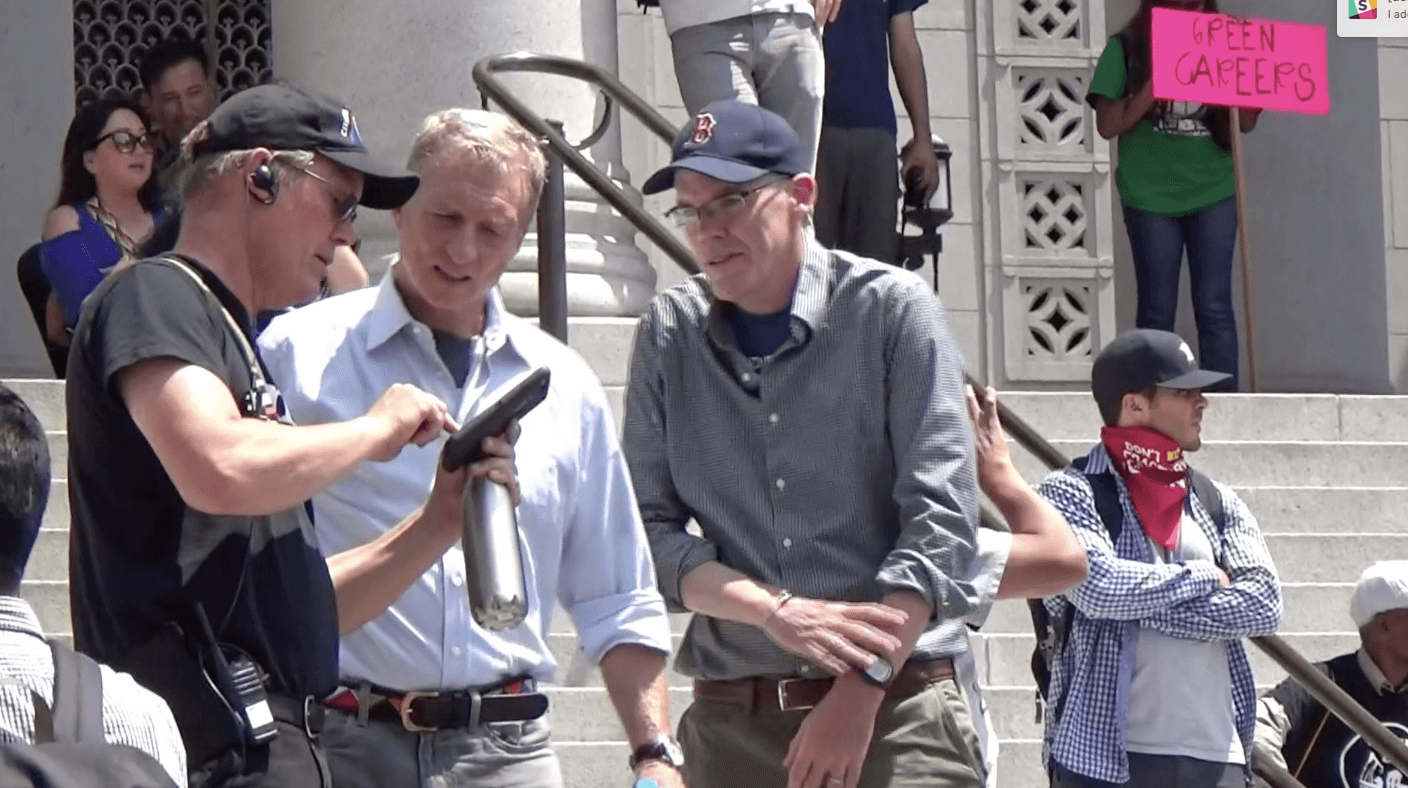 The latest round of published emails from Hillary Clinton campaign chairman John Podesta reveals close collusion between the Democrat's campaign and the two figureheads of the Environmentalist Left: Tom Steyer and Bill McKibben.
In a March 2015 email, with the subject line "Larry Tribe," Podesta asks Steyer for help organizing protests against a professor who argued against Obama's Clean Power Plan:
Can you get your pall [sic] McKibben to organize Harvard student protests against him. I'm all for academic freedom when it's not bought and paid for by Peabody Coal.
Podesta is undoubtedly referring to radical environmentalist Bill McKibben, Steyer's supposed inspiration for divesting from the coal and gas that helped make him a billionaire.
Steyer responded to Podesta within hours, saying he was "[o]n it."
Core News previously covered how Steyer's NextGen Climate and McKibben's 350 Action are colluding to elect Democrats across the country in November.
Though there is no evidence suggesting McKibben successfully staged an astroturf protest against Tribe, 350 did help inspire divestment protests at Harvard University just weeks after the Podesta email.
Reporting on the Harvard protests, Bloomberg's Michael McDonald said 350 is "behind the movement":
Still, fewer than 30 universities in the world have formally endorsed the campaign, which focuses on the publicly traded companies with the largest reserves of oil, gas and coal, according to 350.org, the New York-based group behind the movement. Many, including Harvard, Yale and Cornell have explicitly said no.
Keep up with Core News as we mine the Podesta emails to see just how closely Steyer and McKibben worked with Team Clinton.