October 31, 2016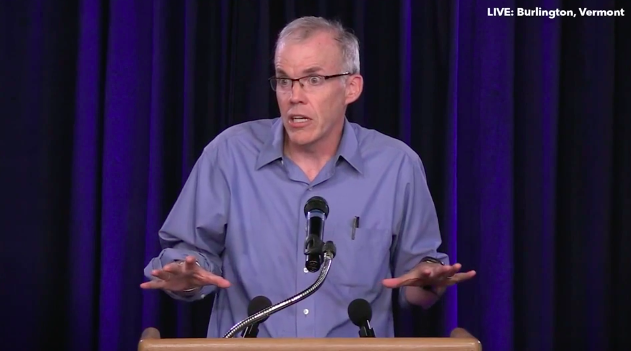 Bill McKibben claims to support Hillary Clinton, but he's campaigning against her on environmental issues with days to go in the election.
McKibben addresses Clinton's silence on the Dakota Access Pipeline protests in a New York Times op-ed in which he also argues Dakota Access is the new Keystone:
From the Clinton campaign, there's been simply an ugly silence, perhaps rooted in an unwillingness to cross major contributors like the Laborers' International Union of North America, which has lashed out against the many other, larger unions that oppose the project. But that silence won't make the issue go away: Sioux protesters erected a tepee in her Brooklyn campaign office on Thursday. If Mrs. Clinton is elected on Nov. 8, this will be the new president's first test on environmental and human rights.
The dissent should come as no surprise from McKibben, who has made it his business to antagonize Hillary Clinton and her team at every step in this campaign.
McKibben even wrote, in an op-ed for The Nation (McKibben is a prolific op-ed drafter), that he plans to "press" Clinton "harder than ever" if she's elected:
It's also clear that we then need to press harder than ever for real progress on the biggest crisis the world has ever faced.
One thing is clear: if elected, Hillary Clinton will have no honeymoon with the Environmentalist Left. Instead, they plan to push her to even more extremes than McKibben and Sen. Bernie Sanders (I-VT) pushed the radical Democratic platform.