November 7, 2016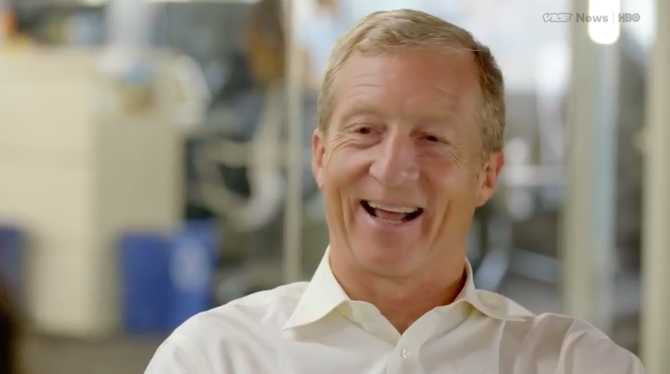 Pressed for the umpteenth time on his shadow campaign for California governor, Tom Steyer dodged yet again – this time with a smile.
Steyer was the feature of a VICE segment called "Hey Big Spender," highlighting the tens of millions the former hedge fund manager has poured into California and beyond.
When pressed on his political ambitions, Steyer offered a laugh and yet another dodge:
This one is worth saving for when Steyer does actually enter the race for governor of California next year, which is all but a guarantee given his spending habits over the past year.
Everyone from California political columnists to Steyer's own friends believe he is using 2016 to prepare for a statewide run in the nation's largest state.