November 10, 2016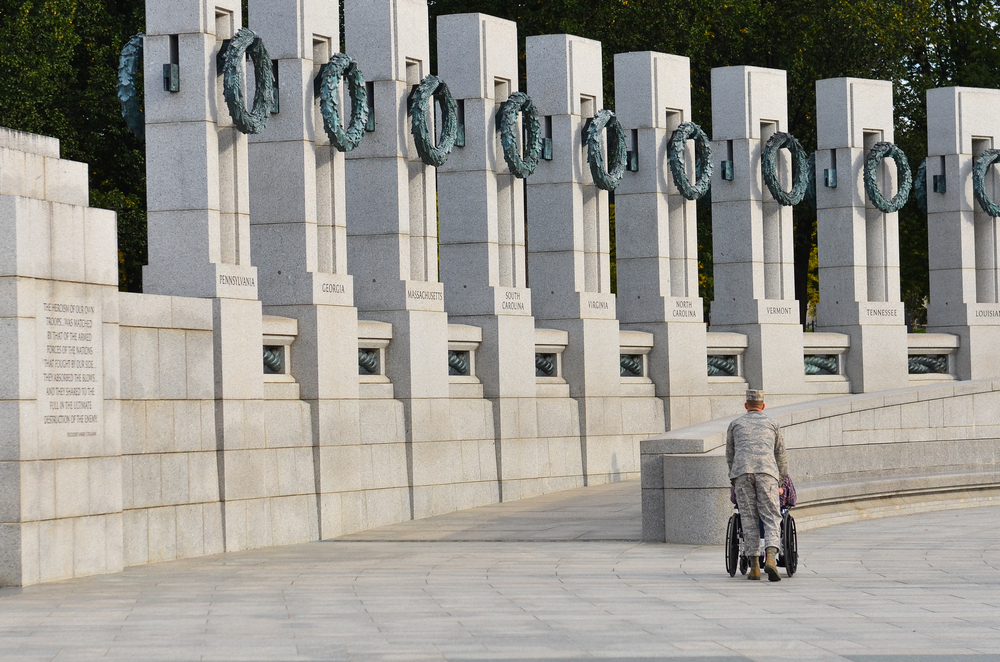 Opponents of the Dakota Access Pipeline in North Dakota appear to have defaced the World War II Memorial in Washington, DC:
Someone vandalized Washington, D.C.'s World War II Memorial — a somber gathering place for the shrinking number of World War II vets around the nation — by spraying it with spray paint over the weekend. The paint can be seen at the base of the North Dakota pillar. The Hill and the West Fargo, North Dakota Pioneer said the graffiti may say "#NoDAPL." That's a hashtag that has been used by people opposed to the Dakota Access Pipeline project. Native American groups, environmentalists and others have been protesting the $3.8 billion pipeline, which is meant to carry North Dakota oil through South Dakota and Iowa to a shipping point in Illinois.
Environmentalist Left leader Bill McKibben has blasted Democrats for their "silence" on the Dakota Access Pipeline, but now it's McKibben who, as of this writing, has kept silent on the defacement of a war memorial by protestors from the Environmentalist Left.