November 15, 2016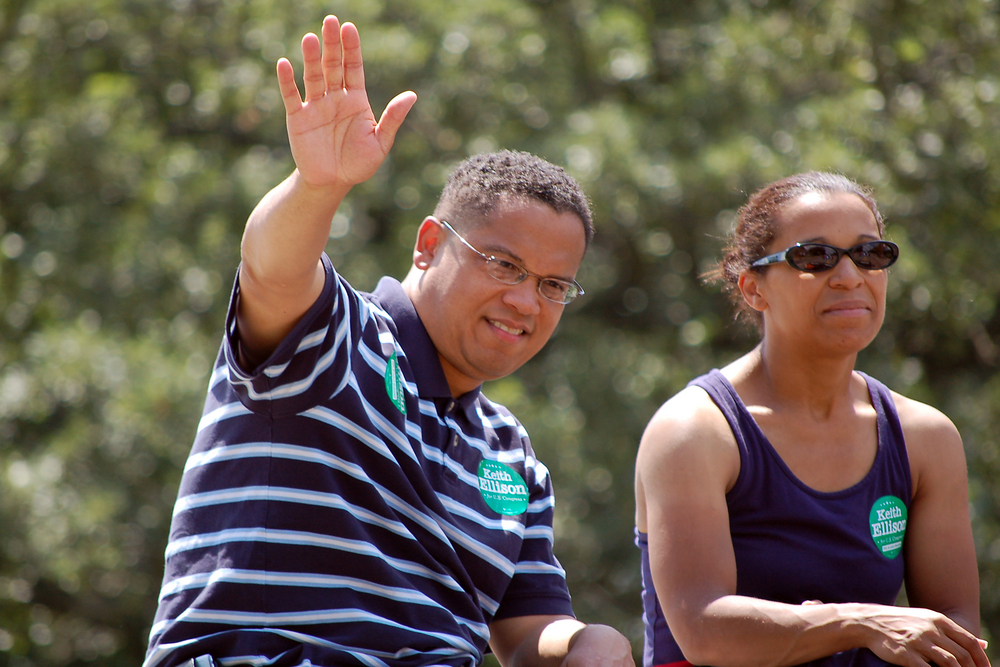 Yesterday, Bill McKibben lined up with his fellow extreme liberals and voiced his support for Minnesota Congressman Ellison to be the next chairman of the Democratic Party.
On top of McKibben's endorsement of the controversial figure his organization, 350 Action, is also hopping on board the Ellison bandwagon. In a press release last week, 350's Executive Director May Boeve "strongly supported" Ellison as the man to rebuild the decimated Democratic Party.
Boeve held little back, bluntly criticizing Hillary Clinton's failed presidential bid and citing her inability to "energize progressives," tackle Wall Street, and take on the fossil fuel industry. Boeve also highlighted Ellison's liberal credentials:
Ellison has opposed Keystone XL, opposed Dakota Access, and marched in the streets with us for a new economy that works for people and planet. That's the type of vision we need for our country and the type of vision that can win elections ahead.
This leaves Americans asking: who exactly is Keith Ellison and why is a radical environmentalist like Bill McKibben supporting him?
A superstar for the out-of-touch progressive movement, Ellison has taken blunt stances against long-time U.S. ally Israel and in a Democracy Now interview earlier this year, he talked about his opposition to "Israeli occupation" as part of the Democratic Party's platform.
Ellison's stance on Israel is not surprising given his extreme history. In the past, Ellison has been confronted with his ties to the Nation Of Islam, an organization labeled an "organized hate" group by the Southern Poverty Law Center.
Ellison's controversies are not limited to the Nation of Islam. A June 8, 2006, Star Tribune article reported that Ellison once advocated "splitting America into two nations" with "five Southern states set aside."
In 2007, Ellison made the shocking inference that the 9/11 terrorist attacks were a false-flag operation, similar to that of Hitler's attack on German parliament in 1933. Ellison said at the time: "It's almost like the Reichstag fire, kind of reminds me of that," trying to link then-President George W. Bush to the likes of Adolf Hitler.
Bill McKibben appears willing to look past Keith Ellison's offensive language and views in order to a promote McKibben's unrealistic and radical energy agenda.