November 15, 2016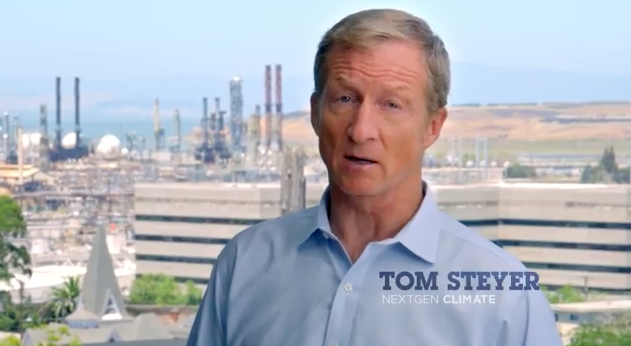 Tom Steyer spent the better part of 2016 running a shadow campaign for governor, spending millions of dollars to register California voters and run TV ads in the state with his name and face.
Despite his efforts, a new poll conducted by Field Research Corporation and the Institute of Governmental Studies (IGS) at UC Berkeley shows Steyer is running far, far behind in the 2018 race for governor – sixth place, to be precise.
Steyer is one of six Democrats with "single digit support," behind two Los Angeles mayors and slightly ahead of a few statewide officials. Lt. Gov. Gavin Newsom (D) is far ahead of the field with 23 percent (and 34 percent of Democrats), outpacing Steyer's support more than fourfold. Two Republican mayors also run ahead of the free-spending Steyer.
The poll must come as a shock to Steyer who, despite frequent dodges when asked about running for governor of California, ran several ads in the state introducing himself to voters.
Core News took the courtesy of compiling Steyer's efforts into one video:
So, if TV ads and hundreds of thousands of registered voters won't help Steyer get elected governor of the nation's most populous state…what will?