November 28, 2016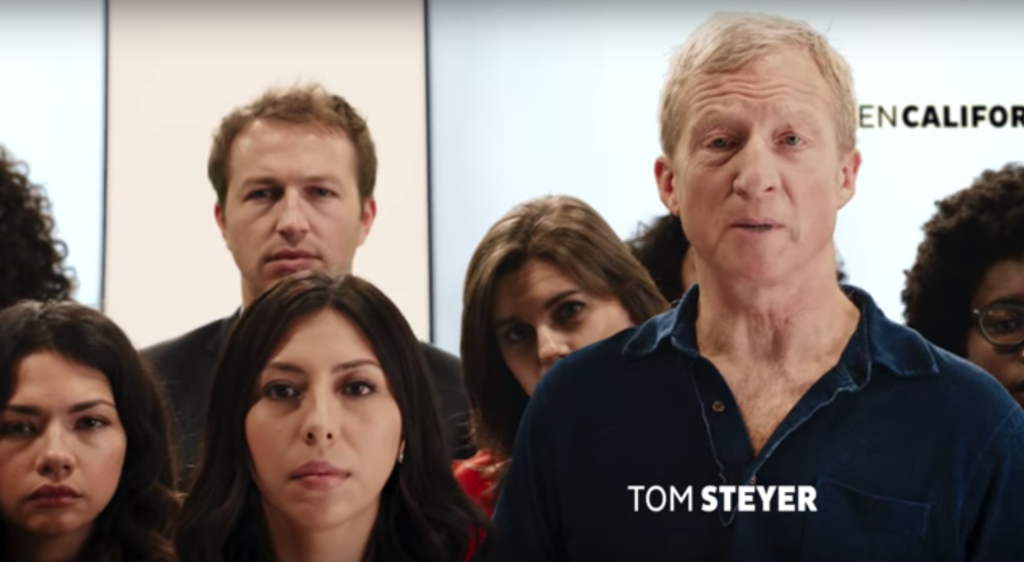 Out Monday, there's some "speculation" that billionaire Tom Steyer is eyeing the White House. From Politico:
There's some speculation that Steyer, whom Trump has targeted as a "radical" Democrat, may now have his sights set elsewhere — if not the U.S. Senate, then perhaps even the White House in 2020. After all — If Trump proved anything, it was that politics as usual no longer applies. And a wealthy American without any political experience, but with money, a message and a knack for social media, may believe he has a shot at the national stage.
To gain a spot on "the national stage," Steyer would have to do something he has not yet done: win.
Steyer poured tens of millions of dollars into federal races in 2014 and 2016, and lost most of them. He put his face on TV ads all over California, and then ran sixth in a poll for the state's gubernatorial race.
If Steyer's flirtation with 2018 is any indicator, though, expect plenty of denials from Steyer between now and 2020.