January 10, 2017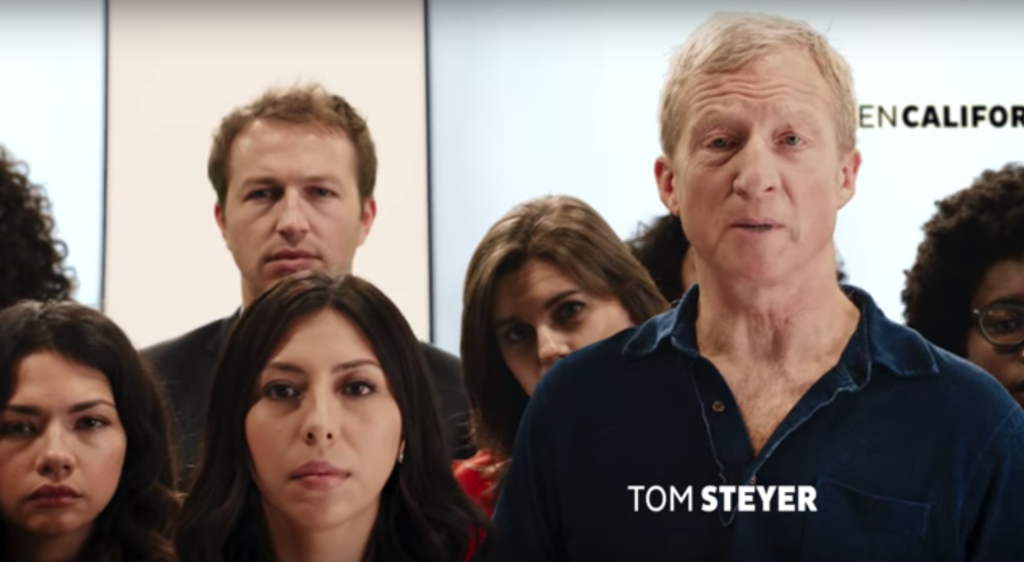 Ladies and gentlemen, Tom Steyer is back! The billionaire has released his first ad of 2017, after too many to count in 2016.
This first ad, from NextGen Climate, targets Rex Tillerson, President-elect Donald Trump's pick for secretary of state:
Of course, Steyer's ad also targets Exxon Mobil, the bogeyman of the Environmentalist Left.
Steyer's criticism is ironic, though, given he invested in Exxon for several years.
Steyer's firm, Farallon Capital – where he made his fortune – first invested in Exxon in 2007. Farallon also invested in Exxon in 2010 and 2011. Their investment topped out in the first quarter of 2012: Farallon reported $32.2 million invested in the oil company.
Steyer claims he had his epiphany on energy and the environment in the summer of 2012. His timeline, though, still means that Steyer invested – not once, but six times – in Exxon.
Some epiphany.
Links to Farallon's fillings with the SEC: