January 23, 2017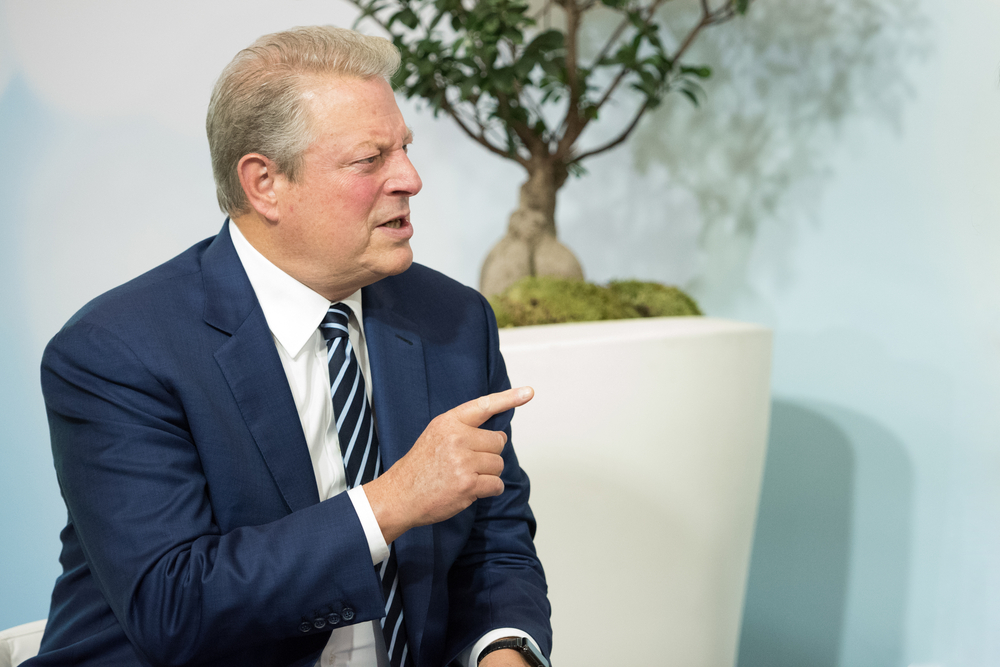 The Associated Press reports that former Vice President Al Gore is out with a sequel to his 2006 dystopian environmentalist documentary an "Inconvenient Truth":
The film, which follows former Vice President Al Gore on his continued quest to educate and inform the public and world leaders on climate change, is the first in a series of 14 environmentally focused documentaries scheduled to play at the annual film festival in their newly anointed "New Climate" section. The films include looks at coral ("Chasing Coral"), the Mexico City sewer system ("The Diver"), Greenland's ice sheet ("Melting Ice"), and the industry of big-game hunting ("Trophy").
Reviews are in and after its debut at the Sundance Film Festival, the inconvenient truth for Gore is that his new film received dismal reviews. The UK Guardian reports:
It's shocking, really, as the latest entry in the Gore Cinematic Universe couldn't possibly have more inherent drama. The glaciers are melting, the oceans are boiling, soil is cracked and dry. The planet is facing imminent extinction and only one man has the knowledge, media savvy and political influence to do something. For the love of Gaia, somebody call Michael Bay!
WHAT'S IT REALLY ABOUT? The life of Al Gore, a button-up-wearing superhero (supported by a crack team of smartphone-wielding millennials) who will save us from global warming even if he alone has to fistfight the sun. BUT IS IT ANY GOOD? As a call to recruit and energize a new generation of environmentalists, no, it's not good. Al Gore travels across the globe, educating trainees, who we barely get to know. And what exactly Gore trains these men and women to do, beyond monologue in public spaces, is unclear. The film doesn't offer any surprising updates on global warming for a pseudo-woke teen with a social media stream. Nor does it lay out actionable strategies for viewers who could be persuaded to change their habits, but don't know how. In that way, it's a missed opportunity for Gore and his multi-decade agenda. An Inconvenient Truth formed the choir, and it's inexplicable that this sequel makes no effort to teach that choir to sing. However, as a documentary about the loneliness of would-be-President Gore, An Inconvenient Sequel is awkwardly engrossing.
On the 10th anniversary of the release of "An Inconvenient Truth," National Public Radio (NPR) reported that Gore's film "politicized global warming to an unprecedented level."
Environmentalist Left activists like Tom Steyer picked up Gore's mantle and sought to further politicize the climate change issue, with disastrous results. What will be the legacy of Gore's sequel?