January 30, 2017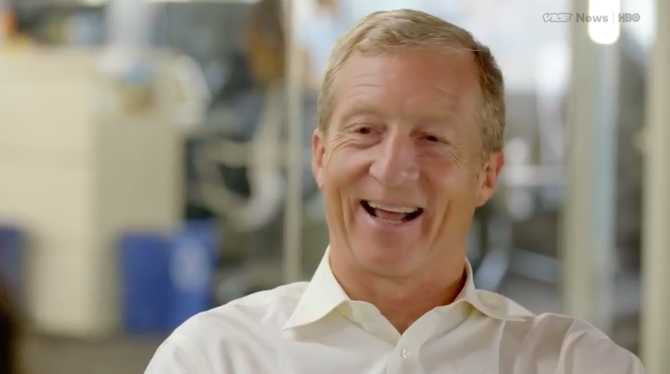 On Wednesday, Public Policy Polling (PPP) released a new poll in the California gubernatorial race that found billionaire Tom Steyer in sixth – again.
The poll, conducted in mid-January, finds Steyer stewing near the bottom of an eight-person race with an unimpressive four percent. He's 21 points behind Lt. Gov. Gavin Newsom (D-Calif.), the frontrunner.
Steyer was also sixth in a Field Poll of the race conducted in November 2016, though he had five percent then.
Steyer manages a little better with Democrats, of course. He's tied for fifth, with six percent, among Democratic voters. However, he's even further behind Newsom (38-6) among Democrats than he is among all voters. He also shows limited appeal in a general election, pulling one percent of Republicans (tied for sixth) and three percent of independents (sixth).
Now, Steyer said earlier this month that the election of Donald Trump as president made him rethink running for office. But these numbers sure cannot be encouraging for Steyer and his team.
Steyer may also be disappointed because his 2016 shadow campaign involved millions of dollars in exposure to California voters – through television ads.
Core News took the courtesy of compiling Steyer's many 2016 ads in one, convenient location. Enjoy!