February 1, 2017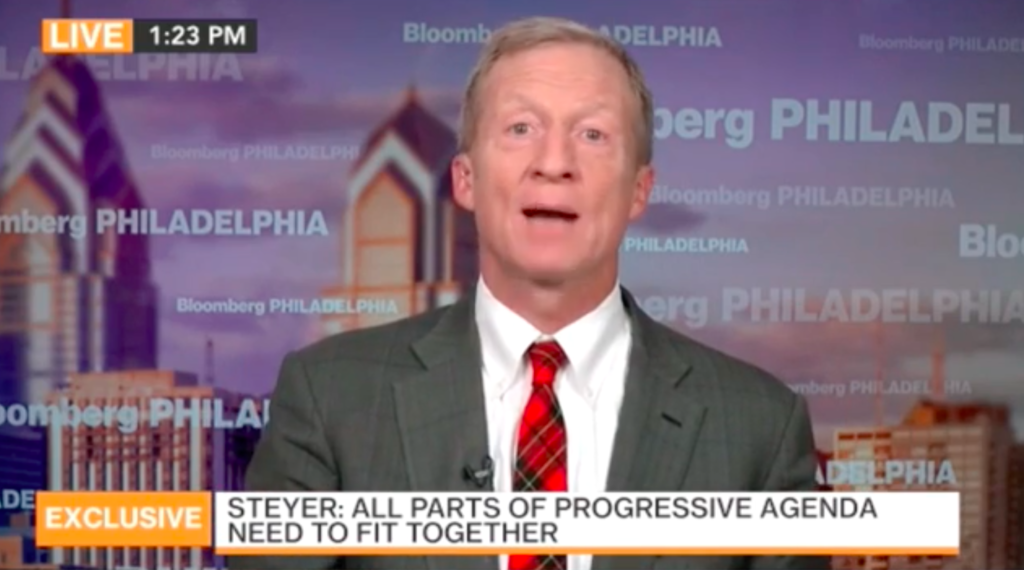 In a new, wide-ranging interview with BuzzFeed News, billionaire environmentalist Tom Steyer lays out how he's abandoning his climate-only efforts to take on Donald Trump.
More from BuzzFeed's Ruby Cramer:
The billionaire will expand the focus of his environmental political advocacy group, NextGen Climate Action, to fund initiatives and candidates with an eye to issues well beyond the realm of climate change, Steyer said in an interview on Tuesday.

The 59-year-old Steyer, a San Francisco hedge fund manager and possible contender for next year's California governor's race, said he made the decision to broaden his reach in response to Trump and to a legislative agenda he described as "deplorable" and "a barrage against the basic fabric of American society."
Of course, every dollar Steyer spends on Trump, or other issues, is a dollar not spent on the extreme environmental efforts that made him famous. It also remains to be seen if Steyer's new, expanded efforts will bear any fruit, given his sub-.500 record on federal races thus far (despite spending $163 million).
This shift has been a long time coming for Steyer, though. Core News covered how Steyer did not give to his climate super PAC, NextGen, for the entire month of August 2016. Steyer also threw in the towel on #ExxonKnew last year, and was silent for months on the Dakota Access Pipeline.