February 2, 2017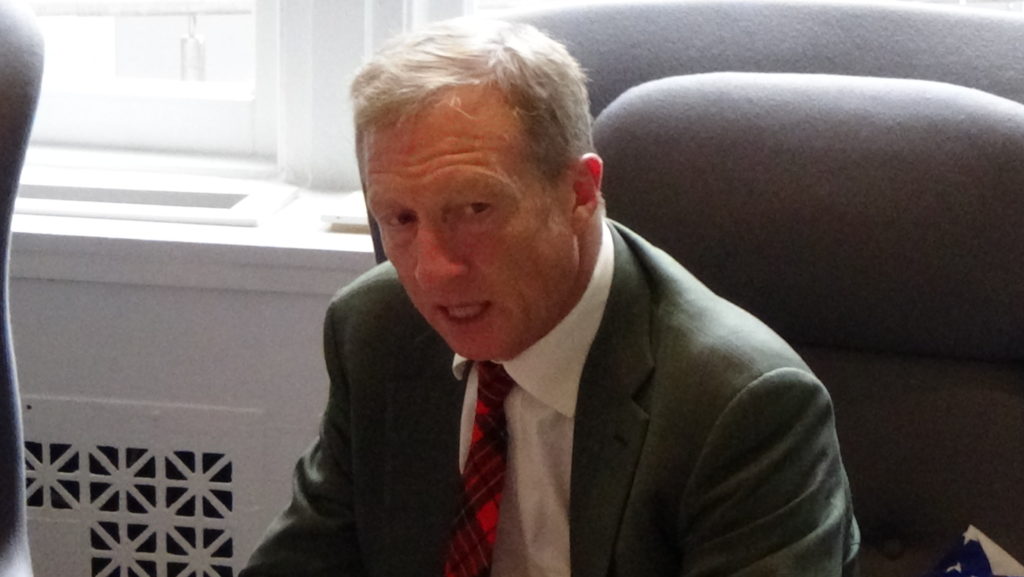 In a new interview with BuzzFeed News covering, among other topics, where he goes after major losses in 2014 and 2016, billionaire donor Tom Steyer calls for complete obstruction of President Donald Trump.
BuzzFeed's Ruby Cramer notes that a current debate in the Democratic Party is whether to work with the opposition party on shared issues or obstruct everything. Steyer makes clear he falls in the latter camp:
Asked if he has concerns about widening beyond climate — particularly when so few leaders in the party make it their top political priority — Steyer said that under the new Trump administration, progressives cannot consider causes in isolation.

…The move comes amid a larger debate among Democrats over whether to pick battles strategically under Trump, or to "oppose everything" he puts forward — a posture advocated by much of the party's base. Steyer suggested that he falls in the latter category. "The way that Trump wins is not because we're going to agree with him — we're not," he said. "It's when we acquiesce to him. That's how we lose."
With the no-compromises approach, Steyer echoes his friend Bill McKibben, who Politico reported in November was part of a rising "tea party of the left."
How quickly Steyer forgets, though, that he stood firmly opposed to what Democrats called obstructionism under Obama. Here's Steyer on Merrick Garland, for just one example:
It's time for the Senate to do its job and give Judge Garland a fair hearing and an up-or-down vote. https://t.co/Ro9FG70ae2

— Tom Steyer (@TomSteyer) March 16, 2016
It seems that, for Steyer, obstructionism is democratic again. How convenient!