February 21, 2017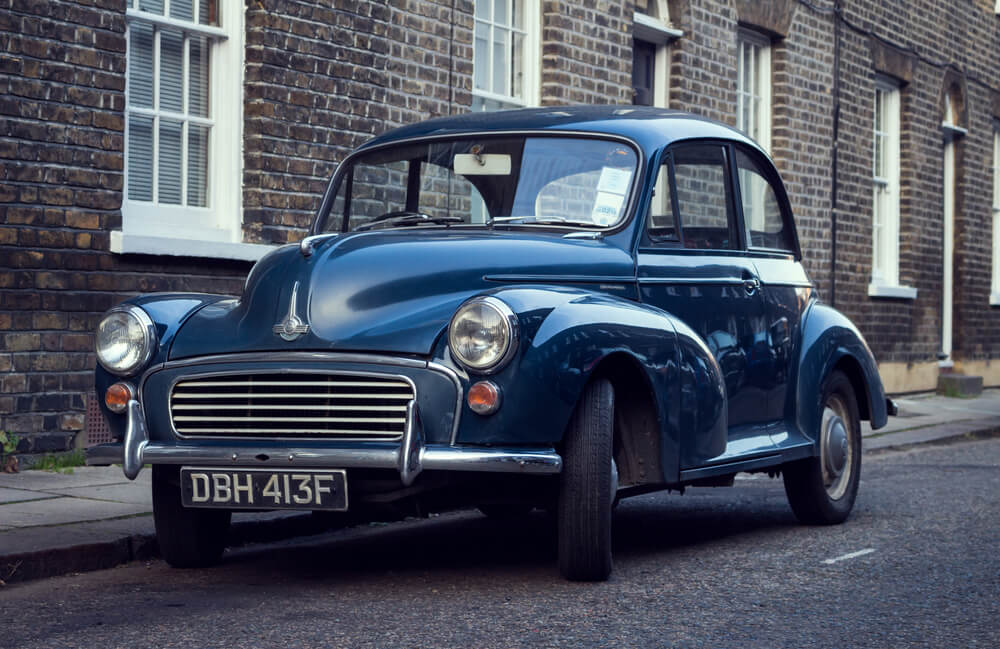 In the United Kingdom, the city of London will in October begin charging drivers of cars built before 2006 a $12 dollar daily "toxicity charge" for driving on the city's roads:
London's mayor, Sadiq Khan, confirmed a £10 ($12.43) 'toxicity charge' for polluting cars on Friday, with authorities describing it as "the toughest emission standard of any world city. It is expected that the 'T-Charge' will apply to as many as 10,000 of the oldest and most polluting vehicles that use central London's roads every weekday.
The new London car fee is in effect a daily tax on lower income people who tend to drive older cars.
In 2016, Greenpeace praised the London mayor's proposal:
Anna Jones, at Greenpeace, said: "Sadiq Khan is taking bold action to clean up after the car industry who have got away with polluting our cities for far too long.["]
In Paris last year, cars made before 1997 were banned from city streets. Also, Norway moved toward banning gasoline-powered cars altogether.
Greenpeace USA tweeted praise of a plan to ban cars from the center of Norway's capital city: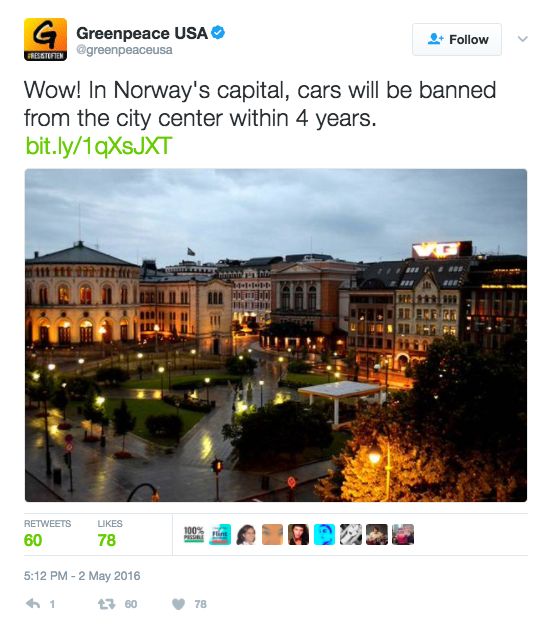 Will Greenpeace and other environmentalist groups be pushing to bring these car taxes and car bans to America next?