March 9, 2017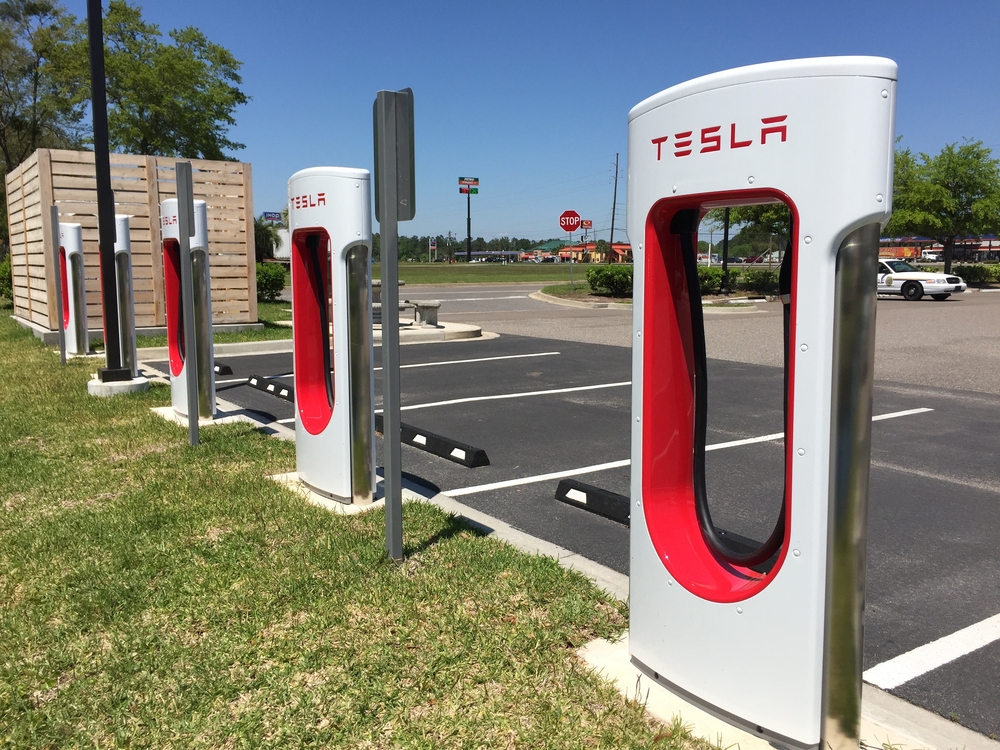 CNBC reports that Tesla would need to spend up to $8 billion in order to build a network of chargers that would make their electric vehicles as convenient at gas-powered cars:
Tesla will have to invest up to an additional $8 billion in its network of high-speed charging stations in the U.S. alone if it wants to make recharging a car as convenient as filling the gas tank, says a new report from UBS.
An analyst from UBS suggested Tesla would need to build 30,000 charging stations at $250,000 a pop:
Analyst Colin Langan said geospatial imaging of the United States suggests Tesla will have to add about 30,000 new chargers to compete with the network of gas stations across the country, at an estimated cost of $250,000 per station.
It's not clear where Tesla would get that $8 billion, since the company has faced a cash crunch.