September 5, 2017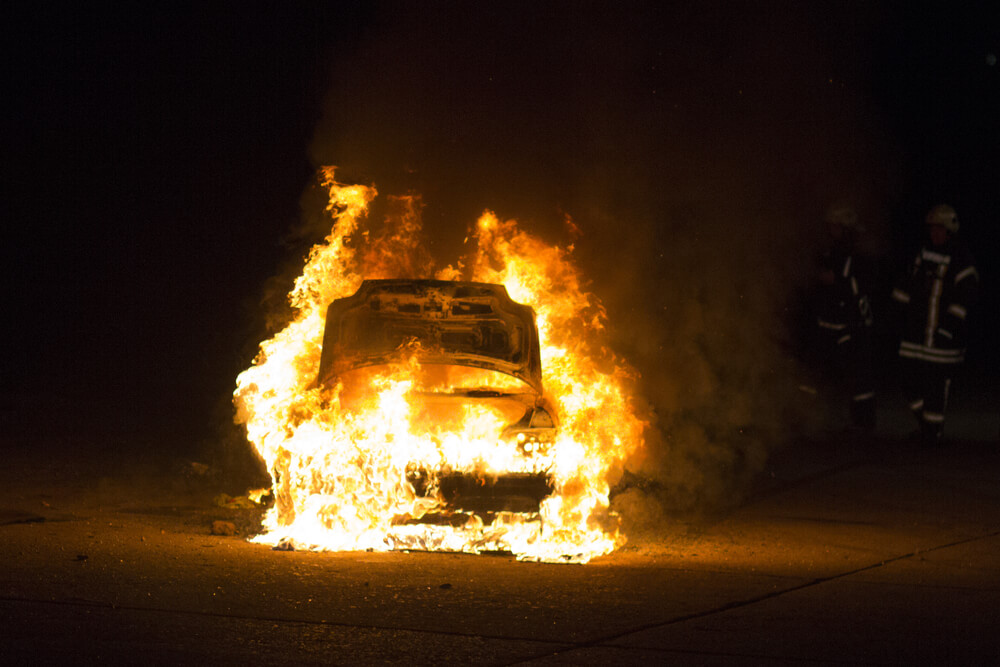 A prominent Texas Sierra Club leader recently admitted ties to the violent leftist extremists, a mask-wearing group that calls itself Antifa. In a since-deleted Facebook post, the Central Texas organizer for the Texas Sierra Club, Dave Cortez, confirmed that he was a member of Antifa.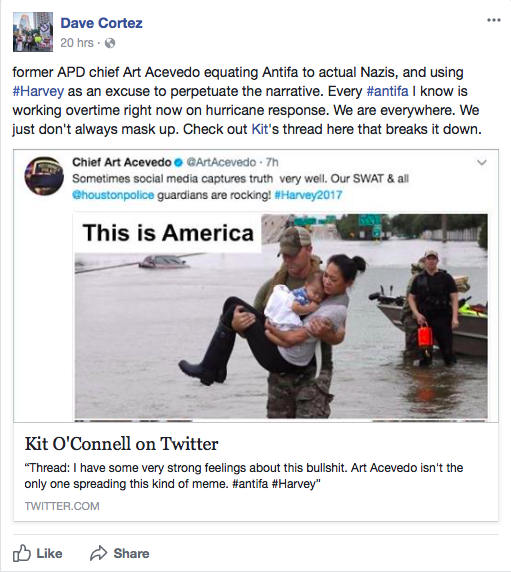 "Every #antifa I know is working overtime right now on hurricane response. We are everywhere. We just don't always mask up."
Last week, Politico reported that Antifa has been under investigation since early 2016 for domestic terrorist activities that include "attacks on the police, government and political institutions."
While efforts to help hurricane relief should be applauded, these are not the only activities the Sierra Club's Cortez and his fellow Antifa members have engaged in. In an earlier Facebook post, Cortez advocated for violence at protests, stating "Scream, march, punch and rally? Sure."
Cortez does not appear to be the only Texas environmental leader with ties to the extremist group. Andrew Cobb, who helped lead protests against a pipeline in West Texas earlier this year, admitted in an interview with Truthout that while he does not identify as an Antifa member, he and others are working in a coalition with Antifa.
With violent acts by Antifa happening as recently as last week, there is no indication when and where the group plans to strike next. If in Texas, it may be likely that the Sierra Club's Cortez is behind one of the masks.