September 12, 2017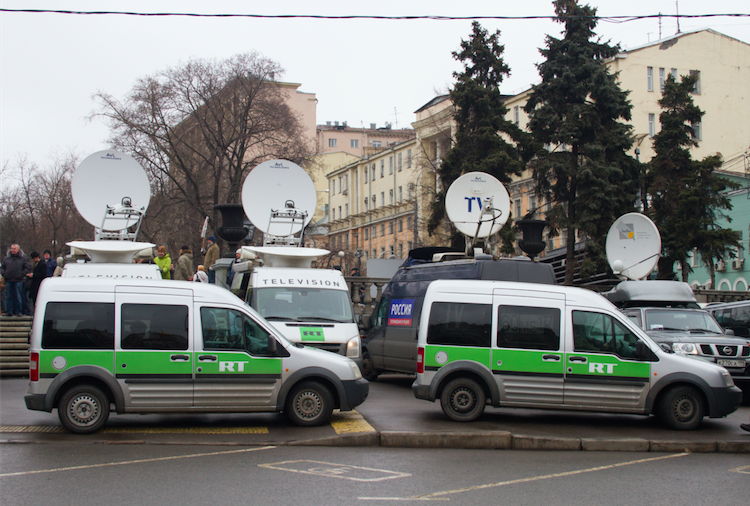 The U.S. Department of Justice is now requiring the Russian media outlet RT to register as a foreign agent in the US, labeling it as propaganda. Over the past several years Russia has used RT as a propaganda outlet with aims to support Russian interests, including efforts to undermine the U.S. and Texas energy industries.
This is just the latest development in the increased scrutiny of Russian propaganda efforts that have included attacks on the American energy industry. Earlier this summer, Russian ties to American environmental groups led House Science, Space, and Technology Committee Chairman Lamar Smith (R-TX) to request an investigation from the Department of Treasury.
As recently as yesterday, RT has repeatedly run stories in support of Texas environmental groups in attempt to tarnish American oil and gas companies that have emerged as rivals to Russia's state-owned Gazprom. Russia ran similar campaigns in support of Eastern European environmental groups to undermine the energy industries in countries such as Romania and Bulgaria.
Despite the efforts of Putin and the Kremlin, American oil and gas companies have shown no fear of competing in Russia's backyard, with the first U.S. shipment of natural gas to a former Soviet state arriving in Lithuania last month, with continued natural gas development expected to help the American economy boom in the coming years. In large part thanks to this oil and gas development, Texas enjoys a strong economy even larger than our Russian adversaries, as noted by Governor Abbott at this year's State of the State address:
"And as Comptroller Hegar noted for us earlier, if Texas were its own country we would now be the 10th largest economy in the entire world. Our economy is larger than Australia, larger than Canada and, yes, larger than Russia."