September 19, 2017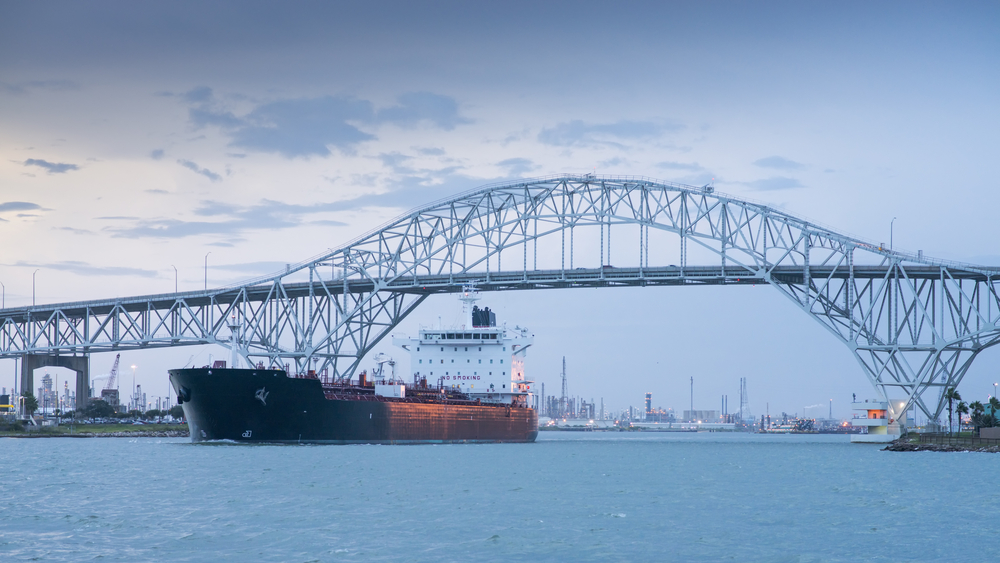 The Port of Corpus Christi already leads the nation in crude oil exports and recently planned infrastructure projects are expected to only increase exports for the south Texas port.
Plans to deepen and widen the ship channel are already underway, and adding a rail terminal, a large-scale petroleum products storage facility, and an oil dock will ensure that the Port continues to lead the nation in oil exports. In addition, the newly planned  EPIC pipeline will connect the oil-rich Permian Basin to the Port of Corpus Christi.
Addressing these many projects to help further increase exports, Chief Commercial Officer at the Port of Corpus Christi Jarl Pedersen stated:
"Every incremental barrel that is produced, whether it's in the Eagle Ford or the Permian Basin, will have to go to the world. It has to go to the export markets, and the export markets are hungry for it. So the export markets, you can see a $5-6 higher price compared to the U.S. price, so obviously producers want to get it to those higher paying markets. These vessels will be larger and obviously the construction project will create jobs."
In addition to the many oil export developments planned for Corpus Christi, a new liquefied natural gas (LNG) export terminal is also under construction. While environmentalists are spreading false claims in opposition, the U.S. Energy Department is working on plans to streamline LNG exports that would create 70,000 jobs in the Lone Star State.