October 31, 2017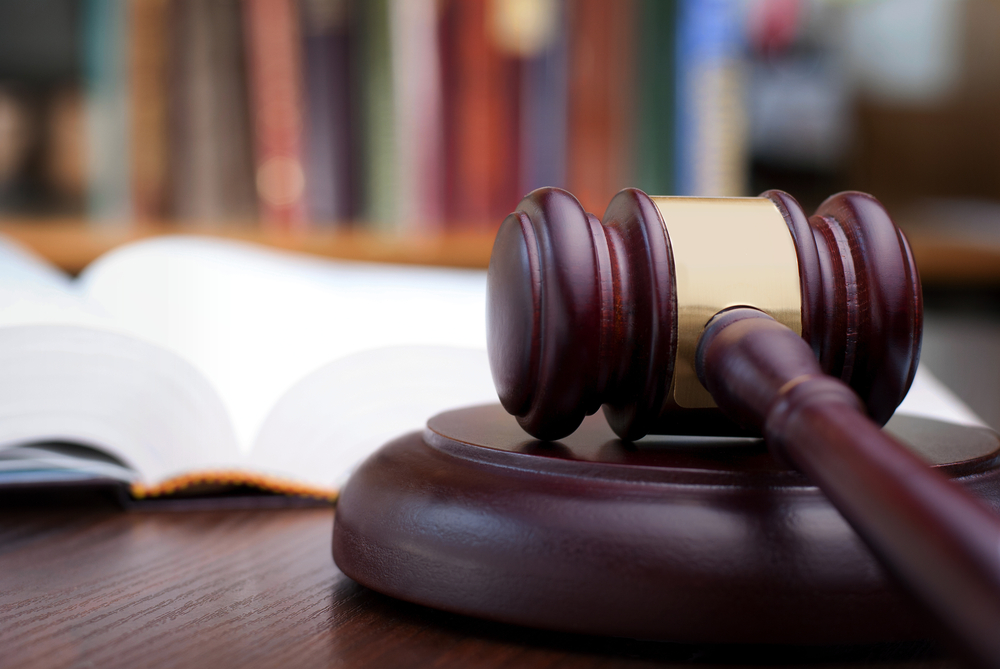 The Austin Environmental Justice Team (ATXEJ), an offshoot of the Sierra Club, recently expressed support for a group of West Texas environmentalists facing felony charges from anti-pipeline protests earlier this year. A recent ATXEJ Facebook post shared an article from The Big Bend Sentinel about the environmentalist's upcoming court dates and stated:
"Power, love, and solidarity to our #TxWaterProtector family in West Texas"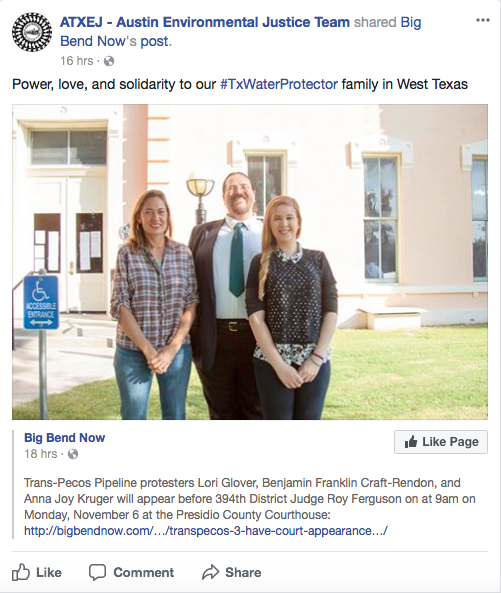 The four activists will appear in court next week with a follow-up date in December where they each will appear for felony charges. Lori Glover, Anna Kruger, and Benjamin Franklin-Craft-Rendon all face a felony charge stemming from their efforts to block energy development.
A fourth member of their anti-pipeline movement, Jacalyn Hagans faces felony charges for protecting a felon. Her husband, Pedro Rabago Gutierrez, a convicted rapist and registered sex offender, was arrested for violating parole in California after assuming a false identity.
This is not the first time the Sierra Club has shown support for West Texas environmentalists and their dangerous tactics. Earlier this year, the Sierra Club honored Glover with an award for her felonious actions and several prominent leaders continued to support Gutierrez after his arrest.